Guys
To the Guy Who Made Me Feel Like I Was Never Enough
I would've given you all my words but you never gave me the chance to.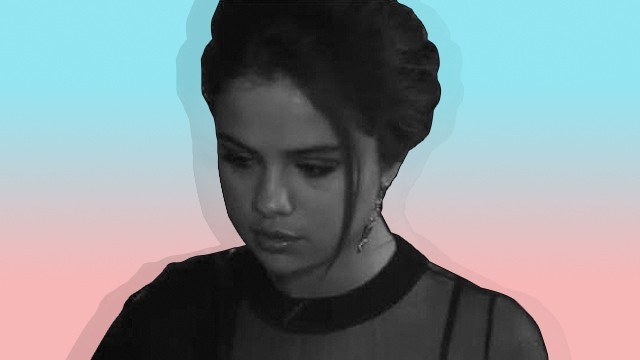 ART Trixie Ison PHOTO MCA Music
I remember that late night I told you about my biggest dreams. I spilled everything I've ever yearned for, almost never stopping to think. I felt like my heart was going to burst when I introduced you, for the very first time, to the person I wanted to be—she's beautiful, and funny, and smart, she makes art every day.
I saw the reflection of my bright eyes in yours as I walked you through the places I wanted to see. In that moment, I imagined myself buying fresh flowers at a Paris back alley. I held your hand as Paris turned to New York and New York turned to London not because I'm afraid of getting lost but because I wanted to take you with me. My heart caved in in surrender, folded like origami as I admitted how scared I was to wake up thirty years from now in a bed made up of unaccomplished aspirations and regrets. I was holding my breath the whole time I was professing how much my dreams meant to me. I felt the need to whisper them so that only you could hear them. Because knowing all my dreams would mean exploring the deepest chasms of my heart and I know that some people are allergic to dust, and darkness, and solitude.
ADVERTISEMENT - CONTINUE READING BELOW
CONTINUE READING BELOW
Recommended Videos
I don't remember ever pausing for air, but I never seemed to run out of breath. My mind was racing and my head was way up above the clouds caught up in all the promise and uncertainty of what's to come. That was when I needed you to hold me close against your chest to keep me from drifting too far away from the things I'm supposed to be reaching for. That was when I needed you to drown me in the warmth of your embrace, making sure I was safe from my own thoughts. That was when I needed you to tell me that my dreams aren't pipe dreams and that you believe in them as much as I do.
I was saying all these under my breath because they're only meant for you to hear, but I guess you just weren't listening.
I remember that late night I wore myfavorite sundress. My French braid took four attempts. I'm sorry for being late for dinner. I remember how we sang along to Snow Patrol on the way home. I remember how I prayedthat you'd take the longest route possible because I didn't want to say goodbye. You never did. You also never told me I was beautiful. Not that night, never when I needed you to. I told myself one too many times that maybe you're just waiting for the right moment; biting your tongue in the middle of our conversations to keep the sweetest words from slipping right out of your mouth. I was searching your eyes the whole time looking for evidence that those words existed inside your head and that you are just waiting for me to draw it out for you. I started listening to your every breath because maybe the statement was a faint whisper I was not picking up. 
ADVERTISEMENT - CONTINUE READING BELOW
I have pushed the mute button on all the turmoil and increased the volume in this universe for two. I still heard nothing.
You never told me the things I wanted to hear from you. But maybe I'm just not the girl that will fit your words perfectly. Maybe my accomplishments are not enough for your "I am proud of you." Or my embrace not warm enough for your "I want to stay here forever." Maybe I'm not amazing enough for your "I'm so lucky to have you" or pretty enough for your "You're so beautiful." Maybe I'm just not worthy of your "I love you" and that's perfectly fine.
Someday I will find the person whose words would feel like my own skin. I will cling to his "I'll always be here for you" because he will mean it every time. I know I would get an "I am proud of you" at the end of every day even if I only crossed out half of the things on my to-do list. He will make sure that I'll wake up to "You're so beautiful" even on days I don't feel like it at all. I may not be worthy of his "I love you" but he'd say it over and over until it's the only thing that's true.
ADVERTISEMENT - CONTINUE READING BELOW
Got your own story to share? Tell us all about it here. We always love hearing from you. :)
They're proof that it's okay to follow your own timeline for success.
It's called going green on the internet.
The country might follow price increases in the US and other territories.
Aside from being the perfect anthem for broken hearts, the song is also gaining attention for its supposed backstory.
If you're thinking of leaving WhatsApp.
From The Candy Bulletin Community