Guys
A Letter to the Girl Who's Afraid of Falling in Love Again
Nothing lasts forever and maybe that's a good thing.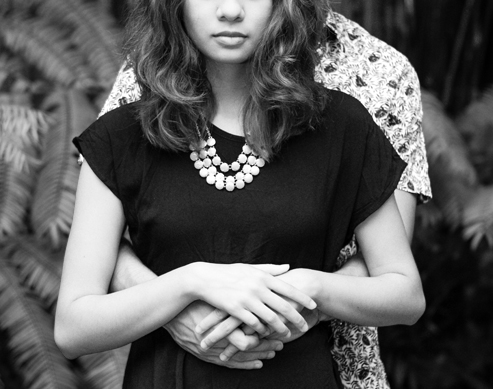 The first heartbreak is always the hardest—the hurt feels like a million things. It could feel like pins and needles everywhere on your body. It feels like your heart is sinking way below the ground. When someone breaks your heart, it's a pain like no other. It's the kind of hurt that convinces you this is how it's going to feel like forever.
You start to associate the bad with everyone you meet with the same set of doe eyes. You start to see love as this huge lie you've decided to no longer partake in. You build up these walls that are almost impossible to tear down. You do the best you can to not to fall in love because that would mean having to feel the way you do right now. As hard as it may be to believe at this moment, not everyone is actually set out to hurt you. The good news and bad news is this: It's almost impossible to feel the same way twice.
ADVERTISEMENT - CONTINUE READING BELOW
READ MORE:
To The Person I Met At the Wrong Time
To The One I Didn't Love Back
A Letter to the Best Friend I Thought I Knew So Well 
What they don't tell you about this hurt you're feeling is that none of it is here to stay. All of it is temporary, just like everything else in this world. Your pain is composed of a series of moments that are slowly passing you by. It's this string of memories and emotions that's just begging to be tugged. The best thing about getting your heart broken is that it actually liberates you. It sets you free from having a singular idea of what love is supposed to be and how it is supposed to feel like. It sets you free to explore other ways to love and to be loved.
CONTINUE READING BELOW
Recommended Videos
There is no fixed way of what love is supposed to look like. There are around a million ways of how love will show itself to you and you shouldn't be afraid. My advice: Go with it. Nothing lasts forever and maybe that's a good thing. You were meant to see and experience love in all its forms. Holding on to your string of hurt and tugging it is no way to live. 
ADVERTISEMENT - CONTINUE READING BELOW
Wrote something you want to share with the Candy Girls? Send them to us at candymagazine @gmail.com, and you just might see your work published in this space. :)
Landfall likely Sunday to Monday.
They used to train together in South Korea.
Meet May Myat Noe, the model who caught the envy of PSJ fangirls.
Here's what to watch on Netflix while we patiently wait for "Crazy Rich Asians 2."
In case you can't help but admire the clean and customizable aesthetic of iOS 14.
According to THE's 2021 World University Rankings.
That beautiful crown is the cherry on top of many wonderful things.
Pura Villanueva Kalaw was a beauty queen, suffragist, journalist, and much more.
Color coding your notes is also a ~fun~ way to spice your study sessions.
Do you have a favorite student vlogger?
From The Candy Bulletin Community