Guys
Those Happy Couples on Facebook Aren't Always Happy IRL, According to a Research
Well, this is heartbreaking.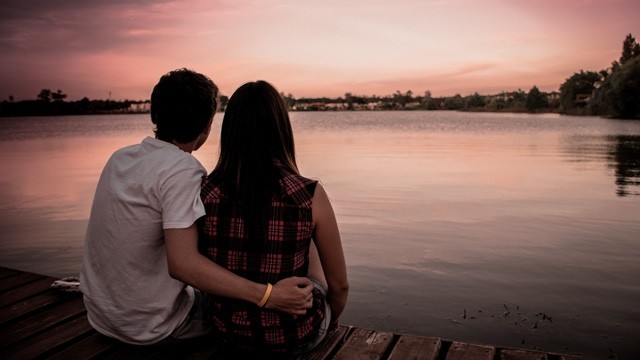 IMAGE Unsplash
There have been a lot of studies about relationships and social media already. And if there's one thing that we've known through them, it's that how deceiving social media can be.
We always see a ton of "happy couples" on our feeds. We even get annoyed at them sometimes because we see their mushy posts almost every single hour, and we can't help but wish that they'd just use Messenger to declare their feelings instead. But in this new research published in the Personality and Social Psychology Bulletin, you might want to rethink about how you feel about them and give them a little sympathy instead. (via HelloGiggles.com)
The study involved 108 couples who are listed as "in a relationship" on Facebook. They were asked to keep a daily journal for two weeks where they'll also write down how secured they felt about their relationship and how much Facebook interaction they've had.
ADVERTISEMENT - CONTINUE READING BELOW
The analysis showed that on days when the person feels insecure about their relationship, they post more updates (photos, status messages) on Facebook.
*DEEP SIGH*
This is why Facebook posts or social media updates in general aren't really measures of how happy couples are. This isn't the first study to indicate this, too. There's a Finnish study that people use "fake components" online to meet social expectations. Another study from Albright College also found that Facebook is used as something to monitor their partner's activity (OMG!) and give them assurance that their relationship is doing okay. 
Isn't this a bit saddening? We know we've said this a lot of times before already, but sometimes all you need is to just go offline and focus on what you have. Most of the time, it gets too noisy online that we forget to focus and invest our time on the more important things offline—our relationships.
So the next time you're annoyed at another "happy couple" on social media, just know that they may be having a hard time and hit the like button; they might need it at that moment.
ADVERTISEMENT - CONTINUE READING BELOW
Carlos Yulo, Filipino gymnastics superstar, comes from humble beginnings.
Knowing how to operate a vehicle is a good ~adulting~ skill to have.
Tom Riddle's diary not included.
They even beat this generation's music legends Taylor Swift and Ed Sheeran!
"You both acknowledge that growing individually doesn't mean growing apart."
Wait... she has a sister?!
Even the optional plastic bags in supermarkets.
"She's like my sister," Jacob shares.
Not too keen on blinding your prof with a very extra highlight? This Claudia Sulewski-approved trick might help.
GLG holds various workshops for the different aspects of comic making, like writing, storyboarding, drawing, coloring, and paneling.
Merry Christmas, K-drama fans!
The official opening of the 2019 SEA Games was graced by none other than Filipino Olympian gold medalists we used to read about in grade school textbooks!