Boys appreciate the way girls get dolled up—girls are more knowledgeable (and much better) when it comes to all things fashion-related anyway, and you should always wear what feels right for your personality. Sometimes, however, boys prefer one trend to the other, so here's some this-or-that clothing advice from a guy's perspective. Don't let these suggestions derail your personal style, but give the dudes a chance and try to take a few notes; after all, they do succeed in looking almost decent occasionally.
SUPER HIGH HEELS OR SNEAKERS?
Although towering over the tinier Candy Cuties with a pair of killer heels can feel empowering, having on a fun, snazzy set of sneaks can make a cooler statement. Go for bold prints like the Keds x T-Swift collection, or even have your pop culture taste right on your tippy-toes a la Star Wars for Vans. Saying that you're laid-back, carefree, and ready for adventure through your footwear is always a step in the right direction.
ADVERTISEMENT - CONTINUE READING BELOW
The winner: Sneakers.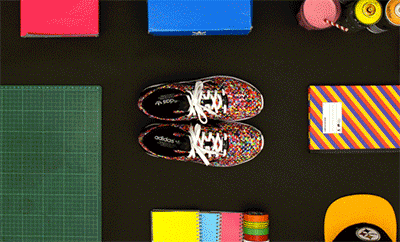 via giphy.com
DENIM CUT-OFFS OR RIPPED BOYFRIEND JEANS?
The weather in our country makes denim as clingy as a cray-cray girlfriend. All boys will tell you that, based on their personal experience, breezy shorts are just more comfy. Yes, that's the true reason boys want you to wear short shorts–because of comfort, and nothing else. (Promise!)
The winner: Denim cut-offs.

via giphy.com
CROP TOP OR STATEMENT SWEATER?
Belly-baring might be all the rage at EDM concerts and music festivals, but keeping it classy with an oversized statement sweater—despite the bold-font text—spells mystery. Pair it with aforementioned shorts, a trendy mini, or even skinny jeans for that quirky geek chic look. But if you insist on wearing crop tops on a daily basis, there's no problem with that, either. Just make sure your belly button is lint-free!
ADVERTISEMENT - CONTINUE READING BELOW
The winner: Statement sweater.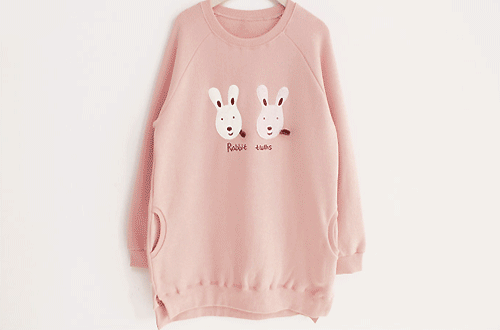 via giphy.com
LAYERED JEWELRY OR CLASSIC PIECES?
When it comes to accessories, boys are attracted to icing that's less noisy, the kind of jewelry that highlights a girl's natural assets without having to blind. That being said, guys (vaguely) understand that building an arm party or stacking on rings, friendship bracelets, and other hippy-dippy knickknacks add an organic edge to any outfit. Rule of thumb: accessorize appropriately—choose daintier jewelry for formal first dates, and excessorize for casual hangouts.
ADVERTISEMENT - CONTINUE READING BELOW
The winner: Depends on the occasion.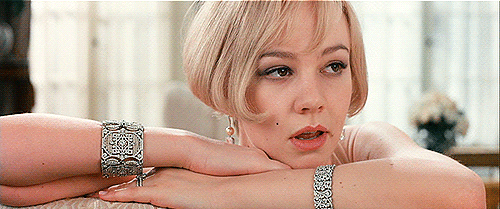 via giphy.com
CAT EYE + RED LIPPIE OR AU NATUREL?
Although Ariana Grande rocks the cat eye and bold red lip look, it's because she's a performer, and she needs to stand out amidst all the glaring lights onstage. Boys appreciate seeing the real you beneath all the smoke and mirrors. Always remember that the less makeup you put on, the better. Cheesy as it sounds, natural beauty trumps looking like a caked clown any day. (Although flushed cheeks and glossy lips never hurt anyone.)
ADVERTISEMENT - CONTINUE READING BELOW
The winner: Au naturel.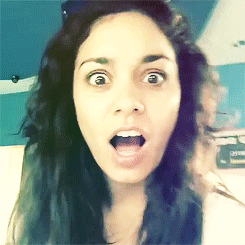 via giphy.com
NORMCORE OR GLAMAZON?
What's normcore anyway? If there's a normcore, does that mean that there's also an abnormcore?! It's all too confusing for boys' sartorially-challenged brains, but dating a girl who wears basic black and whites and Birkenstocks is surely more accessible than dating a glammed-up goddess who needs to get her Kardashian bling on just to grab some fro-yo. We know it's annoying when guys always say they like simple girls, but it's true—and you can't get any simpler than normcore.
ADVERTISEMENT - CONTINUE READING BELOW
The winner: Normcore.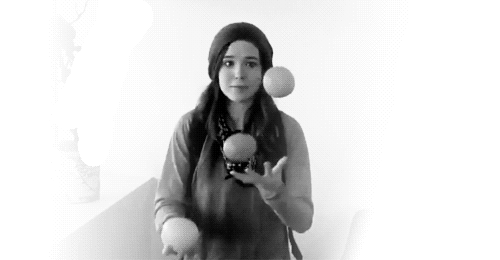 via giphy.com
What about you, Candy Girls? Which fashion and beauty tips do you want boys to learn from girls? Let us know in the comments or tweet us @candymagdotcom. We always love hearing from you. :)