Guys
This Is the Only Question You Need to Ask Yourself After a Breakup
Do you still know yourself?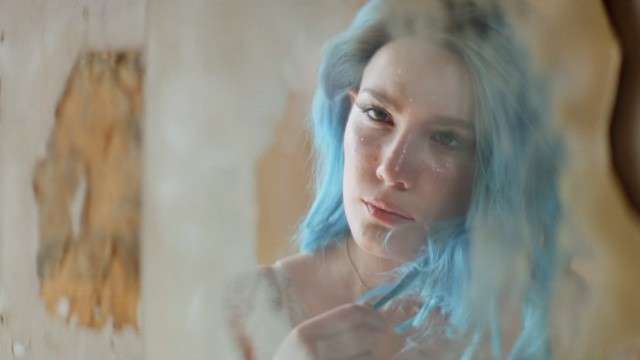 IMAGE Capitol Records
When we're in a relationship, we tend to be so into our partners. We tend to spend so much time with them, schedule things according to their schedules, and just tend to build our lives around them without noticing that we're slowly losing our sense of who we really are.
This is the reminder we got when musician Halsey revealed her music video and first song from her new album, "Now or Never," which showed the story of star-crossed lovers. Speaking with iHeart Radio, she said that this was her biggest motivation in doing the video which she also directed. (via TeenVogue.com)
"I was in a relationship with someone for a really long time and I broke up with them and then sat down to write this album and realized I didn't know anything about myself," she explained. "I didn't know how to write about me, I only knew how to write about him, and that was bad."
ADVERTISEMENT - CONTINUE READING BELOW
"I didn't know how to write about me, I only knew how to write about him, and that was bad." —Halsey
This is what she explored when she was on her journey to writing her sophomore album Hopeless Fountain Kingdom. It was also an emotional journey for her to rediscover herself after the breakup and ask herself the question, "Who am I?" She was on a mission to find herself, the one she's lost while she was in love with someone, again.
"When I'm alone and I'm not in a relationship, who am I? When I'm getting dressed in the morning and they're not sitting at the foot of my bed, what clothes do I pick out? When I'm laying on my couch and want to order in some food, what restaurant do I choose? What playlist do I put on in the car? Who am I when they're not watching me—when they're not judging me?" 
By the end of her writing the album, she got to know herself better. Halsey regained a sense of herself and her very own music. And we're definitely excited to listen to her entire album because we're sure it's what we're going to feel while listening to it, too.
Got guy problems you want us to help you with? Leave a comment below or tweet us @candymagdotcom. We'll try our very best to help. :)
The cheerleading docu-series is a phenomenon.
A lot of them are dirtier than a toilet seat.
The kind of wholesome content we all love to see.
Being away from each other teaches you to cherish every moment together even more.
Your Moon sign is all about your most intimate feelings, fears, and desires.
Gotta stay cool, fresh, and iwas pawis.
Remember the show Codename: Terrius when it was aired on ABS-CBN?
At 23, he is the youngest elected mayor in the country.