When we enter relationships, we all want to make it last. But there are just some things beyond our control, external factors that can either make or break what we have. However, a new app is here to help you.
StayGo analyzes your relationship with data that you provide, asking you updates on your relationship every now and then. People you know can also give their thoughts and opinions on you and your bae anonymously. The app will analyze these inputs scientifically, so you can make informed decisions about your love life—whether you should stay or go.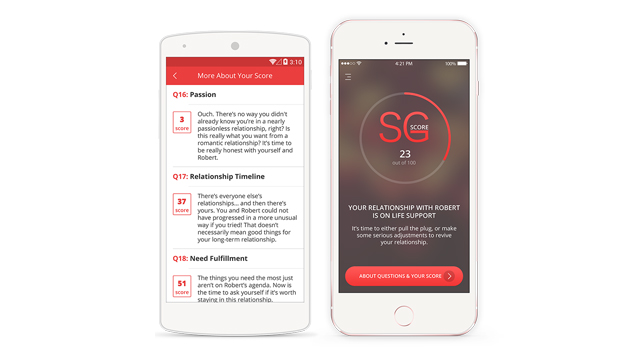 IMAGE Inevitable Digital
ADVERTISEMENT - CONTINUE READING BELOW
According to the app's developer, Inevitable Digital's CEO Jim Casey, StayGo app is a partnership between leading relationship scientists and media producers. "Online dating sites help you find a date, but they can't tell you if that relationship is going anywhere, how to get what you want, or when it might be time to end it. StayGo answers all these questions," he said. "Whether it confirms that feeling in your heart that you're with the right person, or that feeling in your gut that you're not, StayGo allows users to finally make informed decisions about their love lives—whether to stay or go." (via Nylon.com)
The StayGo app is available via the App Store and Google Play.
What apps are you using these days? Share them with us in the comments. We always love hearing from you. :)