Going through a breakup isn't easy. We have already said that a looot of times before. Sometimes, you just need to talk and talk and talk about your feelings, why you broke up, and why you haaate your ex to get rid of all the negativity in your system. That's just a part of moving on and finally letting go. But you also know that there are times when you've done it excessively already that your loved ones are starting to get annoyed at you. And it burdens you to see them itching to tell you to just stop stalking him or talking to him or even thinking about him.
Now, with this app that aims to be your "personal trainer for heartbreak," you can be sure that you'll be getting through this painful experience without bothering anyone. Mend, founded by Ellen Huerta who created it after going through a breakup herself, will guide you through your whole breakup. It offers a community for brokenhearted people where they can find comfort while going through the process of mending themselves after the end of a relationship. (via BusinessInsider.com)
ADVERTISEMENT - CONTINUE READING BELOW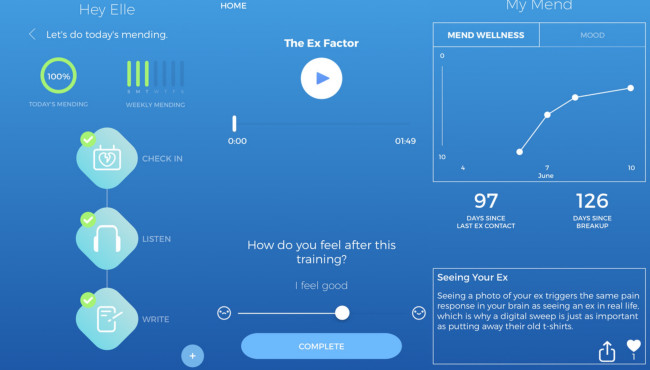 Aside from offering a journal entry to fill each day where you can talk endlessly and as much as you can about your whole breakup situation, there are also suggested activities you can do and a feature that monitors how you feel after doing them. It's like taking the breakup one day at a time and one step at a time. There's no hurry or pressure because it knows that people move on at their own pace.
But the people behind Mend also want users to know that it doesn't seek to substitute the services of a professional, especially because there are people who take breakups seriously. All you have to do is click the "Is this an emergency button?" to get a reminder of seeking professional help if your mental health is at risk.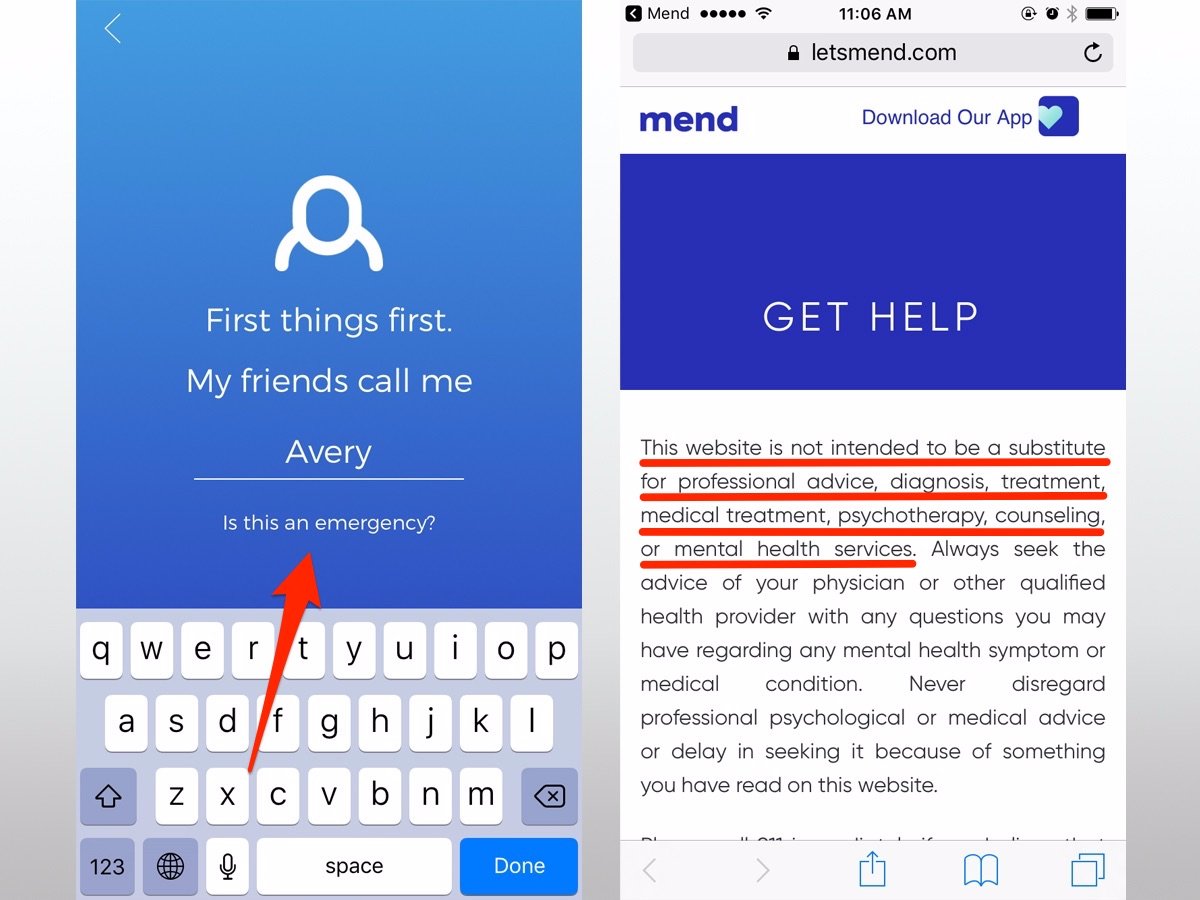 Mend is available for free via The App Store.
ADVERTISEMENT - CONTINUE READING BELOW