Finally, you are moving on. But in order for you to finally take control of your emotions again, you might have to stop doing some of these things. We know it's not going to be easy since you have gotten so used to do these things. So just make a promise to yourself to remove these things and habits from your life little by little. Hang in there, Candy Girls, because you're going to be fine and you're going to be more than awesome. Just be patient with yourself and you're going to get there soon, too.
1 Following him on social media.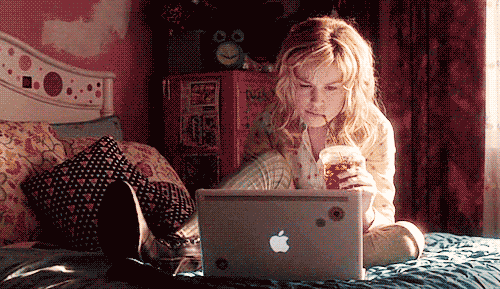 via giphy.com
ADVERTISEMENT - CONTINUE READING BELOW
Sure, you've stopped checking his accounts. But when recent updates of where he's been, what he's doing, or what he's been up to with his new girl appear on your feed, your ~*feelings*~ go out of control again. Maybe it's time you unfriend him or unfollow him, at least. Remember: Out of sight, out of mind.
2 Keeping all the things he's given you.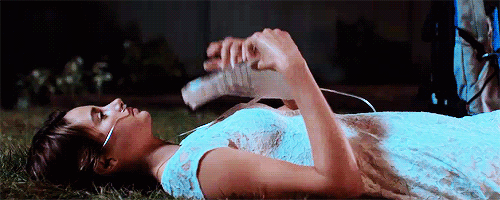 via solembumxminerva.tumblr.com
ADVERTISEMENT - CONTINUE READING BELOW
It's difficult to let go of the gifts he's given you and those little things you've kept from your dates or your moments together. But, girl, if you keep holding on to them and going through them every now and then, how can you fully recover? If you still can't throw these things away, ask a friend or your mom to keep them for you first. So you can stop unearthing them and reminiscing everything you've been through together when you feel like doing so.
3 Refusing to delete his messages and your photos together.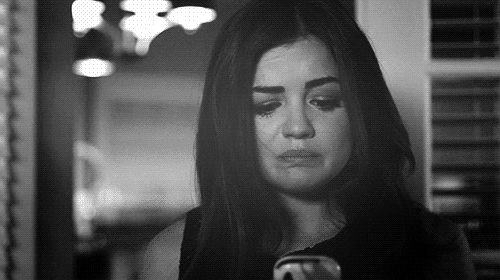 via rebloggy.com
ADVERTISEMENT - CONTINUE READING BELOW
His messages don't mean anything now and those photos are just memories. Don't let these things waste your phone or laptop's memory. Delete all of them now and make space for better and newer ones from the people who will never, ever leave your side.
4 Trying to be friends with his new girl.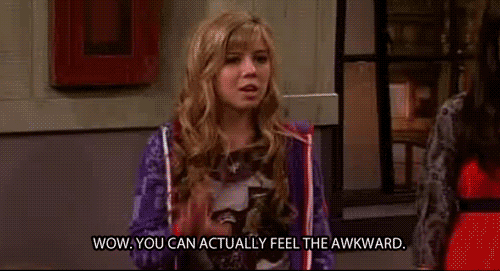 via greenmegsandsam.tumblr.com
ADVERTISEMENT - CONTINUE READING BELOW
One, this is just awkward. And two, how can you even be friends with someone who makes you feel jealous and envious 90% of the time? We know you're just trying to move on and let go of your past relationship, but you can't force something all at once. We're pretty sure his new girl feels uneasy around you, too. Press pause for that friendship and just focus on yourself for now.
5 Staying in touch with his family.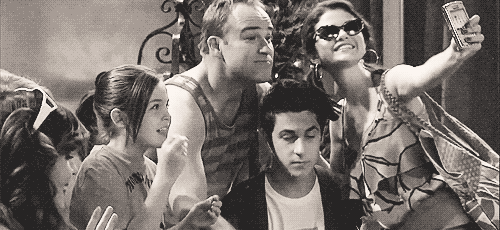 via lhandmk.tumblr.com
ADVERTISEMENT - CONTINUE READING BELOW
They have become your family, too, after you've shared the very important moments of your life and your relationship's life with them. But staying in touch with his family will only make moving on more difficult for you. How can you even think about your future without him when his family still wants the two of you back in each other's arms? Minimize your contact with them and again, focus on yourself first.
6 Forgiving him and blaming yourself instead.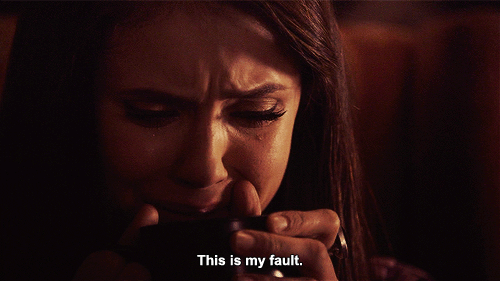 via queennnxbee.tumblr.com
ADVERTISEMENT - CONTINUE READING BELOW
Your ex isn't the only one who deserves forgiveness. If there's one person who truly deserves that, it's you, Candy Girl. Stop blaming yourself for the death of your relationship. You both made mistakes and you're both responsible for what did and didn't happen. Forgive him and forgive yourself, too.
7 Talking about it.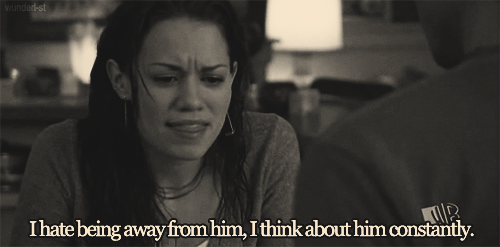 via funnygirls-help.tumblr.com
ADVERTISEMENT - CONTINUE READING BELOW
Foot in mouth disease hitting you hard? Make a vow to yourself that you'd have a little "pubishment" for yourself when you feel like talking about him to your friends, like not eating your favorite food for the rest of the week or not going out to watch a movie for the rest of the month. Or better yet, take your cue from That Thing Called Tadhana and pay your friend some money when you talk about him again and again and again.
Got boy problems you want us to talk about? Tell us in the comments or tweet us @candymagdotcom so we can talk. :)