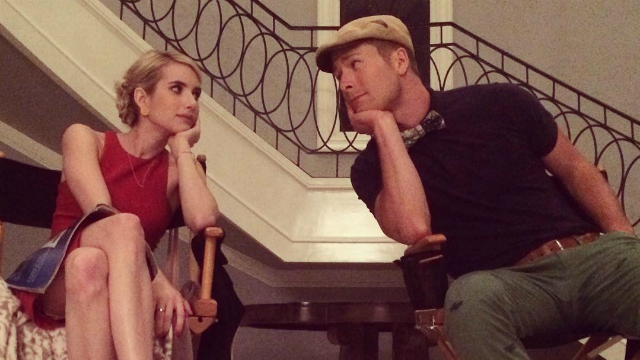 We all have our own set of turn-offs. Yup, that includes guys. Ever wondered what makes guys running to the opposite direction even if they really, really like a girl? Some of our Candy Cuties revealed their biggest deal-breakers in girls. Don't forget to share yours with us in the comments, Candy Girls! We always love hearing from all of you.
| | |
| --- | --- |
| | "Chewing with her mouth open, smelly feet, and over confidence." —Diego Loyzaga |
| | "Girls who are loud and swear too much, maarte girls and those who eat with no manners." —Neil Buenaventura |
| | "Girls who aren't articulate, because I enjoy having engaging conversations with people and that demands the ability to express your opinions. Girls with a sense of entitlement or superiority. Girls who are pretentious." —Miguel Escobar |
| | "Boastfulness and girls who can't appreciate the simple things in life." —Brian Gimenez |
| | "If she doesn't trust me and believes in anybody more than she believes me. If she is trying to change me and doesn't accept me for who I am." —Jovic Ventinilla |
| | "When a girl uses way too much makeup. Just the right amount is fine. Too much covers her natural beauty. Bad hygiene because I love girls who are always fresh. Probably a girl who spends too much time in clubs or bars. I prefer staying in or going out to watch movies, not drink." —Joaquin Anareta |
| | "Girls who smoke and drink, are close-minded, and those who can hurt me." —Jairus Aquino |
| | "I don't like immature girls because it's like I'm talking to kids. Poor hygiene, I want her to look nice. And selfish girls, because she isn't always the boss." —Ching Santiago |
READ MORE:
The Questions Guys Have Always Wanted To Ask Girls
7 Things We Learned From Our Candy Cuties This Year
How Does a Guy Act Around His Crush?
What are your biggest turn-offs, Candy Girls? Let's talk in the comments. We always love hearing from you. :)
ADVERTISEMENT - CONTINUE READING BELOW