Guys
The Guys You Will Have a Crush On In High School
Who makes your school days a little more bearable?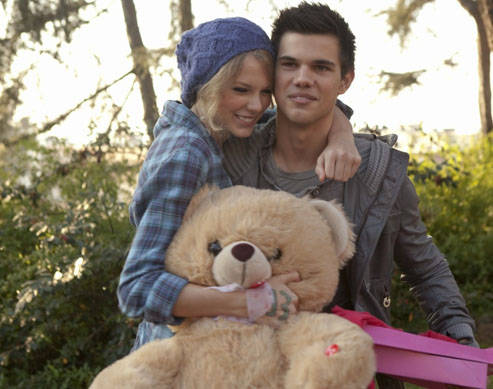 PHOTO MMIX New Line Productions
The Good Boy. He never misses a deadline and perfects mindblowing exams. He manages to look clean and fresh, when almost all guys show off their sweaty shirts and underarms. He is the kind of guy you'd want to bring home to your mom. To you, he will be like the math problem you badly want to solve, but you can't. He's just too busy for things like crushes and dating.


The Bad Boy. Not all girls are up for the challenge of being with him, but some girls (like you) are. He smokes like a chimney and swears like a sailor. He always gets everyone's attention for the wrong reasons mostly. But for you, he is just misunderstood. You are willing to put up with the issues and heartbreaks of being with him. You are willing to stay beside him through thick and thin, wishing and hoping he'll change because he loves you enough not to make you cry.


The Dork. He is the weird guy who sits in the school cafeteria alone. He is the default target of the lame jokes from the "cool" dudes. He plants himself in a corner all the time, scared to get noticed, while he holds a book he uses as wall to keep the world out of his own. You will find him as a challenge, a code you'd want to break. And maybe you will

—with a little bit of patience and understanding.



The Class Clown. The most annoying person in class, ever. He will always find a chance to ruin your day. He's like the big brother you desperately want to get rid of. Although he may be your constant source of annoyance, he is also the reason why your day is a little brighter. He makes you smile and laugh until your sides ache. You will be in constant denial that you do like him, but deep inside, you know you do.


The Best Guy Friend. He's the first person you look for when you arrive in school. He makes finals week a bit more bearable, because he supports you and encourages you to do your best. He was there when you got your heartbroken, and when you embarrassed yourself infront of the entire school assembly. He's always there. Somehow you wonder whether there's something deeper, whether he sees you as a friend or something more than that. You will always wonder, but you're not going to make a move, scared that it will just ruin what you already have.


So who are you crushing on?
ADVERTISEMENT - CONTINUE READING BELOW
CONTINUE READING BELOW
Recommended Videos
Boy dilemma keeping you awake at night? Maybe we can help. Tell us about it in the comments or tweet us @candymagdotcom. We'd love to hear from you.
What are other women empowering moments you remember?
Get to know Dani Go in this Q&A with Candymag.com
Netflix's Moxie is all about finding your voice. *Spoiler alert if you haven't seen it yet*
It seems Pasig City residents are eager to work with the LGU!
We take a look at some of the most inspiring fictional women locally and internationally.
'Mom and I have worked so hard to get to where I'm at.'
It's all thanks for their common love for making coffee.
They once received a lot of hate for their dark skin, but they rose above it and are now leading the shift in society's beauty standards.
First of all, you will be laughing so hard with each episode. Surprise!
Some important life lessons...
The frustration is real with these dramas!
From The Candy Bulletin Community