Mr. Hyperactive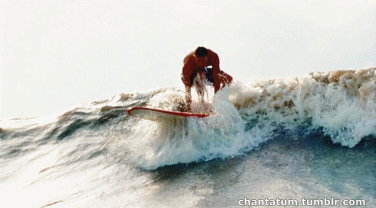 via chantatum.tumblr.com
We know we're encouraging you to get out of your comfort zone, go on adventures, and just #YOLO, but being with a super active guy who seems to care more about showing off his buff bod and athletic skills can be kind of tiring. This guy isn't the type you can just sit around or bum around in the mall with. While it is fun staying active this vacay, you need down days to get some rest and recover, too.
ADVERTISEMENT - CONTINUE READING BELOW
Mr. Gloomy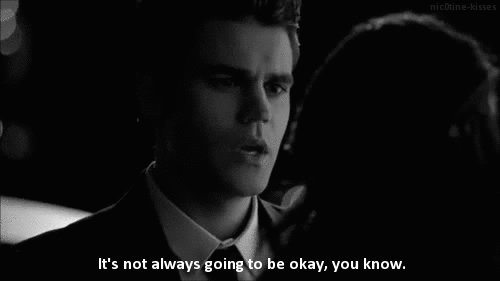 via giphy.com
Bad vibes on a wonderful summer day? No, thank you. You are supposed to be bright and happy, like the summer sun. Save those emo days when you have absolutely nothing better to do. Don't allow this type of guy to talk you out of trying new things this summer. That's the last thing and the last person you need in your life.
ADVERTISEMENT - CONTINUE READING BELOW
The Cutie With a Girlfriend
via im-not-a-hero.tumblr.com
Uhm, no—even if it's just a summer fling. C'mon, you don't want to hurt another person just because you're doing things in the spirit of #YOLO, right? Staying happy and a little "in love" this summer at the expense of another person is just sad. It will eventually break your heart, too. And you know what they say, karma will catch up with you sooner or later.
ADVERTISEMENT - CONTINUE READING BELOW
The Rebound Searchee
via giphy.com
The thing with a guy who's looking for a rebound girl is that they tend to be sad and heartbroken, which is totes understandable because they just got dumped. But playing love doctor to a guy all summer will make you miss out on a lot of wonderful things. So, instead of attending his pity party and allowing his stories to wear you down, go on an adventure. And if you really want to help him, bring him with you. It might lift his spirits, too.
ADVERTISEMENT - CONTINUE READING BELOW
Your Ex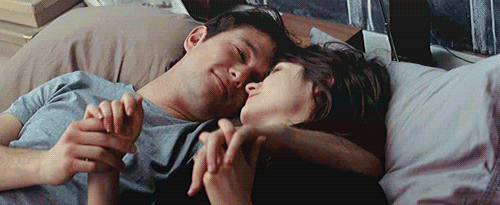 via somedrinks.tumblr.com
Please spare yourself the heartbreak—at least, during this summer vacay. Don't even reason out with yourself and say you're over him because, obvs, you're not. Each moment you have together may just be spent fighting and arguing about what went wrong, or trying to rekindle what's been lost. Focus on living your life and on what truly makes you happy—or, better yet, use this time to reflect on whether you'd love to have him in your life again or not.
ADVERTISEMENT - CONTINUE READING BELOW
Who are the guys you want to avoid this summer, Candy Girls? Tell us in the comments or tweet us @candymagdotcom. We love hearing from you! :)