Dealing with The Ex and the scars he's left behind? Here's an FAQ (read: frequently asked questions) about how to deal with those. You can thank us later.
How long does it take for a person to finally let go?
They say it usually takes half the time you were together. So if you've been with him for 4 years, you'll be over it in 2 years. But this doesn't always hold true for most of us. Some people move on quicker than everyone else, while others who've been with a guy for just a month or 2 take forever to finally be over the breakup. The thing is, how long it takes highly depends on you and your choice to just get over it.
How long should I wait before getting in a new relationship?
Technically, after you broke up you are already single. So you can go on dates and get in a new relationship with someone even after just a day or 2. However, most of us live by the 3-month rule. This means you can't date anyone for 3 months as courtesy to The Ex because, you know, he's still mending a broken heart and you rubbing it in his face that you are so much better without him won't help. You wouldn't want anyone to pour alcohol on your wounds, would you?
ADVERTISEMENT - CONTINUE READING BELOW
What do I do when I'm tempted to get in touch with The Ex again?
Do something else. Believe it or not, this is a wonderful time for you to get into a new hobby, make new friends, and just try a lot of new things. Every single time you're tempted to reconnect with The Ex, think of something else you can get busy with or ask your family and friends to go out. Make this phase of your life a time to fall in love with yourself again.
What do I do if he gets in touch with me?
The answer to that question is really up to you. If you're ready to talk to him again or get back together with him, then tell him. But if you're just tempted to yell at him and tell him what a jerk he's been, save the drama. Hold that thought and breathe deeply. Believe us, getting mad at him is just a waste of time and energy. You'll just end up feeling horrible after and who wants to feel that way?
ADVERTISEMENT - CONTINUE READING BELOW
How do I convince him to give our relationship another try?
The question is does he want to give it another try too? If he doesn't, you can't really convince him to try and make it work again. You just have to move on.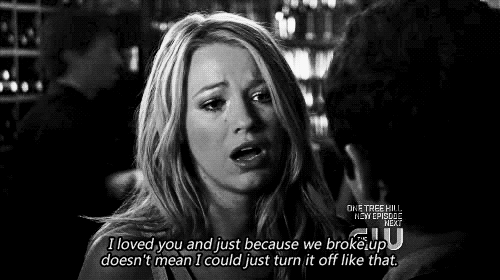 via gurl.tumblr.com
What do I do if he wants to give us another chance?
Again, the question is do you want to give it another go? If yes, then talk to him. Explain what failed the first time and let him know how you want things to turn out this time around. Most importantly, listen. Listen to what he has to say because you'll both be in for the ride. But if you don't want to get in a relationship with him again, let him know too. Don't keep him hanging because he's having it rough, too.
ADVERTISEMENT - CONTINUE READING BELOW
He got together with one of my friends! What do I do? You delete them from your life because who does that? She should know better, really, because you opened up to her about all these things The Ex has done to you.
How do I deal with his new girlfriend?
Be the bigger person and just be happy for them. It would be difficult to see him getting all mushy with this new person while you're still trying to pick up the pieces of your broken heart, but that's just how things go. If you need to unfollow The Ex from Facebook, Instagram, Twitter, and Tumblr so you won't be tempted to get in touch, do so. Ultimately, just focus on yourself.
Should I return everything he gave me?
If he asks you to do so or if that box of goodies he gave you just depresses you, then give it back. If he doesn't want to have it, ask your mom or your friends to keep it for you. You never know when you'll be okay to have them again and just have a good chuckle out of everything he's given you.
ADVERTISEMENT - CONTINUE READING BELOW
What do I do when I see him again for the first time after the breakup?
Smile and say hi. You're both going through a rough time, so there's no need to be harsh to each other. It's hard, but bumping into him is something you can't avoid. It's a small word, after all.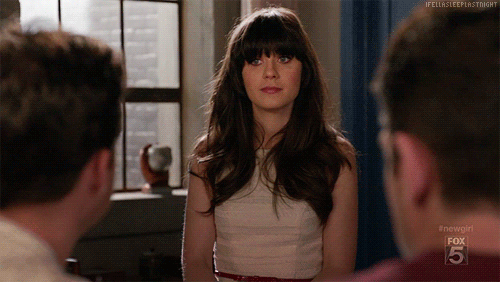 via westsidehighschool-rp.tumblr.com
ADVERTISEMENT - CONTINUE READING BELOW
This is a difficult and messy process, girls, but it is also something that's going to make you a better you. Take as much time as you like and cry every single day if you have to. One day, everything's going to be fine and you'll find yourself smiling about this. Good luck!
Got more questions about dealing with The Ex? Let us know in the comments or tweet us @candymagdotcom. We'll try our very best to help. :)