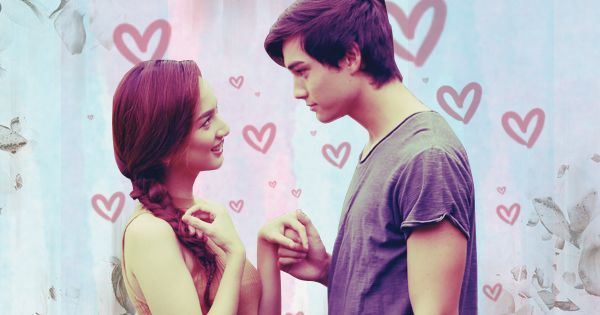 1 If they need words of affirmation: Remember the little things.
There are a few things in this world that are greater than the feeling of knowing someone cared enough to remember the tiny and miniscule details of your day-to-day stories, rants and excitement. It's a feeling like no other when you realize that when he's with you, he's really with you. It's a way of saying, "I listen to you and I care about what goes on in your life."
2 If they need quality time: sacrifices and compromises.
When it comes to love—and not just the romantic kind, it is just widely believed that you have to give some things up. Love sometimes means giving your brother the last piece of bacon. Love sometimes means giving up control of the TV. Love, so to speak, does not simply ask us to just give things up completely, but reach a point of compromise. That means sneaking even just an hour for each other even when it seems like the most stressful week of your life.
3 If they like receiving gifts: Romantic gestures and surprises.
More often than not, love was supposedly meant to be displayed in the form of flowers, chocolates, or love letters that should put Shakespeare to shame. But, I don't think that love should be celebrated just in the big moments through the most ridiculous gestures, but in the small ones too. Do something to let him know you're thinking of him, like writing a short note, or cooking his favorite food. It doesn't always have to be grand, but it does have to mean something. Love isn't just about going the extra mile, but sometimes, it's all about taking an extra step.
4 If they're all about acts of service: Be someone they can depend on.
The best thing you can do for the people you love is to be there for them. That means taking their calls at ungodly hours, going out of your way to spend time with them, and simply putting their needs before your own.
ADVERTISEMENT - CONTINUE READING BELOW
5 If they need physical touch: Small displays of affection.
When someone utters the words "public displays of affection," it's almost impossible not to be given a shudder or two. Personally, I was never really a fan of seeing people display their intimacy for the whole world to see. At that time, I thought, wasn't love meant to be private --- something just between you and your partner? I came across this article online discussing togetherness and this one particular line, "…public displays of affection that never public," changed the way I look at it entirely. Suddenly, holding hands, kisses on the cheek, and all that jazz no longer seemed like a public announcement or a brag, but a natural routine for couples to subtly say, "I love you."
What are the different ways you say "I love you," Candy Girls? Tell us in the comments! :)