Guys
The Difference Between a Healthy and Unhealthy Relationship
Healthy relationships give because of love; unhealthy relationships give so they can get something in return.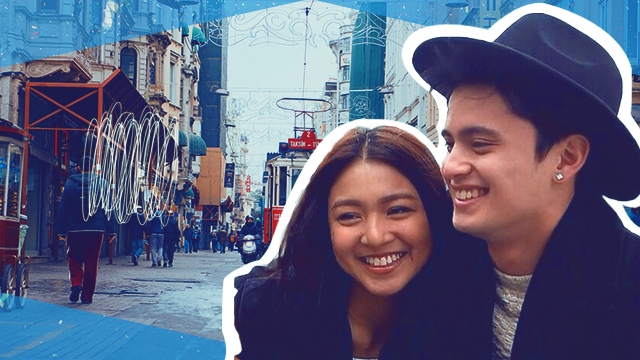 IMAGE ABS-CBN ART Naomi Torrecampo
We have given you the differences between mature and immature relationships before. This time, we'll be talking about healthy and unhealthy relationships. If you're asking yourself if you should still stay in the relationship you're in, maybe this list will help answer a few questions in your head. Good luck, Candy Girls!
Healthy relationships accept each other's differences; unhealthy relationships want to change the other person for convenience's sake.
One sign of a healthy relationship is being able to accept not only the good things about your SO (read: significant other), but also the not-so good things. We encourage that you grow to be better versions of yourselves. But when it has come to a point where you have to pretend to be someone you're not and realign your entire life just to make your SO "happier," then maybe it's about time you rethink about the relationship you're in.
Healthy relationships encourage individual growth; unhealthy relationships make you feel like you're just trapped.
Even if you're already with another person, you still have to make room for growth for yourself. You still have to study your lessons, be in the honors list if you want to, and dream more dreams! Your SO shouldn't see you as a threat to how people see them because they're secure enough with who they are. Growing individually is a part of any relationship; he has the choice whether he wants to be a part of that or not. And if he doesn't, maybe it's about time you talk about being together and explain your side to him.
Healthy relationships give because of love; unhealthy relationships give so they can get something in return.
If you're in a relationship, you should be open to giving without expecting anything in return. Sure, sometimes we all do expect some form of reciprocation for what we're doing for the other person. But if it comes to a point where your SO is using what he's done for you against you or to get you to do something that you can't or you don't want to, then maybe it's time to remind him why you're in this relationship in the first place—to love, not to get something out of someone.
Healthy relationships know how to respect boundaries; unhealthy relationships insist on being open to new things.
Speaking of getting something out of someone, there are boundaries we have to respect when we're in a relationship. These boundaries are meant to be respected. You can both change it but it takes a lot of talking and understanding. But if your SO's forcing you to change things just to entertain his beliefs and his wants without asking if it's okay with you or not, then you have to think twice and take a few steps back first.
ADVERTISEMENT - CONTINUE READING BELOW
Got guy troubles you want us to help you with? Leave a comment below or talk to us via @candymagdotcom. We'll try our very best to help. :) 
\\\\\\\\\\\\\\\\\\\\\\\\\\\\\\\\\\\\\\\\\\\\\\\\\\\\\\\\\\\\\\\\\\
Get the latest updates from candy!
subscribe to our newsletter!
////////////////////////////////////////////////////////////////
Skip a makeup step with these beauty goodies!
Take pretty notes and study effectively with these tips!
Wait for a love like this. A love that is good to you, for you.
Are you up for this challenge?
Can't wait to see the actual gowns!
The up-and-coming musicians and childhood friends talk about their music, creative process, and why it's important to be woke.
Because when it comes to a great lip game, there's really no need to splurge!
A different language sheds new light on everyday terms.