Here's something boys will never admit around girls: They're painfully awkward and have no clue what to say to you. They have a couple of things they want to talk to you about, but they're scared that 1. It's not interesting enough, 2. It won't make you laugh, and 3. They'll make a complete fool of themselves! And who wants to be that guy?
These boys are just like us! So here it is: The Candy Girl's cheat sheet on how to strike up a conversation with a cutie—without breaking a sweat.
1. Ask them how their day has been. It's a basic, no-brainer question. But you'll be surprised at the amount of answers you can get from a simple, "How are you?" Ask him about school. Ask him about sports. Ask him about the cool new band he started with his best friend. Asking puts him on the spot, so in case you get too shy to talk about yourself, you can always divert the attention to him. Make him talk!
ADVERTISEMENT - CONTINUE READING BELOW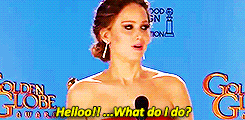 via giphy.com
2. Weekend plans. If he doesn't want to talk about school, ask him if he has anything planned for the weekend. If he replies with a blunt, "Uh, just bumming around, I guess?" Reply with something like, "Really? Heard there's this cool Alien-Eats-Giant-Robot movie coming out this weekend." And then watch as he gets animated talking about spaceships and giant robots and expensive cars that explode.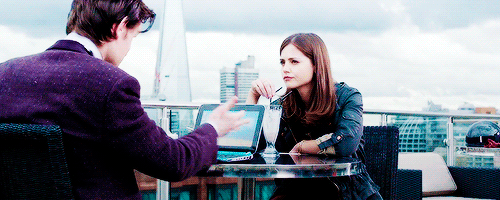 via giphy.com
3. Speaking of cool videos! You can talk to him about THIS: The new Avengers: Age of Ultron trailer. And then watch as he gets animated talking about the return of Captain America and Ironman and superheroes! And then try not to gush about Chris Evans or Chris Hemsworth or any handsome guy in the movie, really.
ADVERTISEMENT - CONTINUE READING BELOW
4. A song. A band. A viral video. Here's the thing about small talk: You need baon. Lots of it. If he's the kind of guy who gives one-word replies like, "okay," "maybe," "I guess"—you have to find something really interesting to talk about. It can be a cool song you heard from Spotify, a band you just discovered, a video of a puppy, cat, bird, or any animal riding a skateboard. Never underestimate the power of cute pets doing silly things on YouTube! Whip out your phone, and make him watch it. He'll think it's funny, trust us.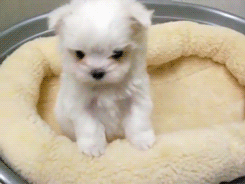 via giphy.com
ADVERTISEMENT - CONTINUE READING BELOW
5. His interests. Does he play sports? Oh, he does? Well, that's great, because you play basketball AND soccer! Is he in a band? Does he like to read? By asking him about his interests outside of school, you realize that you have a ton of things in common. And those topics are easier to talk about than, let's say, Geometry?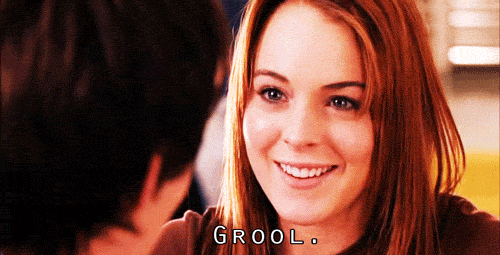 via giphy.com
ADVERTISEMENT - CONTINUE READING BELOW
6. When all else fails, just be YOU. You are charming, and you don't even know it! Smile. Show your pearly whites. Laugh out loud. Crack a joke—even if it's the corniest thing ever. Guys like girls who aren't afraid to act like complete weirdos. Be that weirdo. You will win him over, we promise.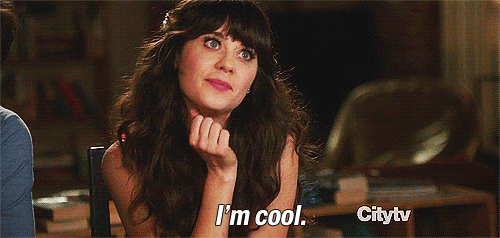 via giphy.com
ADVERTISEMENT - CONTINUE READING BELOW
Got small talk tips you want to share with us? Share them with us in the comments or tweet us @candymagdotcom. Let's help each other out. :)