Oh the dread when a guy asks you out. Don't get us wrong. Of course there's nothing like the feeling of having a guy (especially someone we really like) want to chill with us, but just thinking about the very first time on a date is just way too stressful. To help you get through this momentous and (what's supposed to be a) joyous occasion, our dear Candy Girls, here's a cheat sheet we put together for you. Good luck!
First Date Dos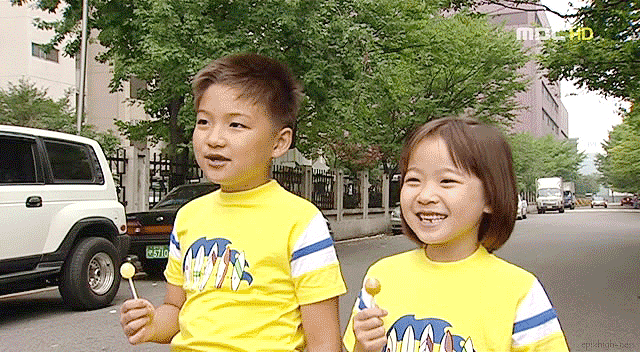 via tablowitup.tumblr.com
ADVERTISEMENT - CONTINUE READING BELOW
1. Do give him lengthy answers. We know you're feeling shy and a bit awkward, but you can make it easier for him. When he asks you a question, answer with enthusiasm (not too much or you'll appear nervous). Give him enough details to get to know you better and give him room to ask follow-up quessies. Making single-word replies will just pressure him to keep the conversation going. Or worse, just end the conversation right away. And you don't want that!
2. Do ask him about his day or himself, too. You shouldn't be the only person talking. You're getting to know each other, so keep in mind a few questions that will get him to talk about himself, too. If you notice that he's extra shy or that he doesn't want to talk that much, find common ground and work from there. Take some pressure off his shoulders and do your part so both of you can have a good time.
ADVERTISEMENT - CONTINUE READING BELOW
3. Do research a bit about him. We know we don't have to tell you this because c'mon, we stalk people online. But research about what his interests are or what he's been up to the past few days—what movies he's watched or who he's been with. Just don't be too obvious with extremely specific details (like directly quoting an Instagram caption) because he might get creeper vibes from you.
4. Do study his actions and be considerate. Make sure he's feeling fine and comfortable. Ask him where he wants to eat and if it's very different from what you want, let him know politely. Don't turn him down right away, though, and be open to new things. That's how you get to learn more about him.
First Date Don'ts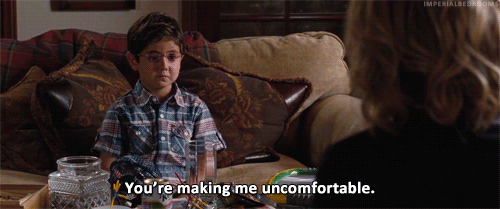 via thingsilove747.tumblr.com
ADVERTISEMENT - CONTINUE READING BELOW
1. Don't go all TMI. Girl, you don't have to tell him that you puked when you were in kindergarten or that you read in his profile that he likes this and that. Just casually hint that a friend must have mentioned it one time. It won't sound as creepy, promise. Need more help in talking to him? We have something useful over here.
2. Don't talk about your exes. Whether it's an official ex or an unofficial one, just don't. More often than not, talking about your exes will result in bad-mouthing him. So before you find your date running for his life and thinking you're a "Blank Space" kind of girl, cross out that item from your list of possible topics to talk about on a date.
3. Don't text or tinker with your phone. Be polite. You wouldn't want to see him talking to another person online while you're right there with him, right? Do the same. Save all the kwento for your BFFs when you get home.
ADVERTISEMENT - CONTINUE READING BELOW
Got first date tips you want to share with us? Let us know in the comments or tweet us @candymagdotcom. We always love hearing from you. :)