Ever knew a guy who had a crush on you, but you never really liked him back the same way? He asks you out and you don't know if you'll say yes because you feel bad for hurting his feelings if you said no. Or you're planning to say no, but you're also planning to include a long list of reasons so he wouldn't feel bad.
I have been one of those guys, along with my fellow brothers in this Sawi Circle of Life. As much as the female species wants to make sure they don't hurt our feelings, there's really one thing we want out of you when you turn us down. Let me give you the best way to do that... from a guy's perspective.
1. Before turning him down, think about it. Think about it first. We wouldn't put ourselves out there to ask you out if we didn't really like you. We thought about making this move long and hard, practicing in the mirror, trying to look gwapo and cool, spending long hours before our encounter, and trying our best to make sure it ends perfectly. We all do that. So if you have even the littlest bit of interest, you may want to try going out with us just to see if we're worth a second date. Try.
ADVERTISEMENT - CONTINUE READING BELOW
ADVERTISEMENT - CONTINUE READING BELOW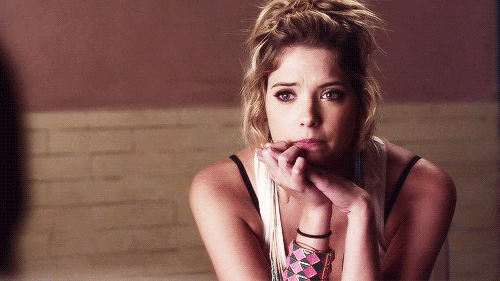 via giphy.com
Decided you don't really like us? That's totally fine. Here's how you can turn us down.
2. Be straightforward. The worst thing you can do is start with "I think you're a great guy…" or "You're nice…" because we all know what comes after: The big fat "BUT," like "but I'm trying to focus on my studies right now" or "but I'm not ready for a relationship yet." Don't beat around the bush. We're prepared for this. If you say no—as much as this would crush us—we'll understand and accept it. There are very few guys that actually take this to heart and feel as if they're entitled to your love. Tell it to us straight and we'll toughen up and accept your verdict like a man.
ADVERTISEMENT - CONTINUE READING BELOW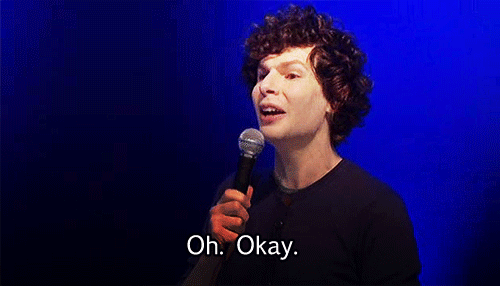 via giphy.com
3. Be polite. This should go without saying. Every person deserves the least bit of respect. Even though you really don't like us, the best thing you could do is to turn us down politely. How would you feel if you were in our shoes, right?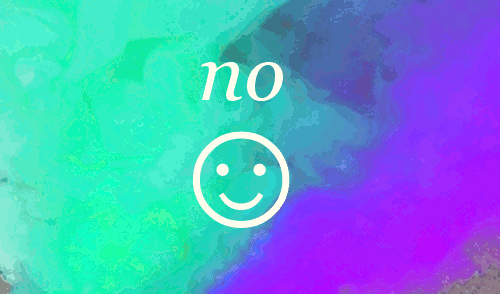 via giphy.com
ADVERTISEMENT - CONTINUE READING BELOW
4. Be honest. We usually wonder why we've been turned down. It's not mandatory, but if you're willing or if you must, you may provide a brief explanation as to why you turned us down. DON'T LIE. Being honest about it will help us get over it quicker, believe me. It's better for a guy to know why from the get-go than to wonder about it for months, and finding out it was because of something so mundane and then regretting the months of sulking about it right after. Also, if you're already dating someone else, just tell us. We may feel bad about it at first, but at least we'll be more accepting of your rejection.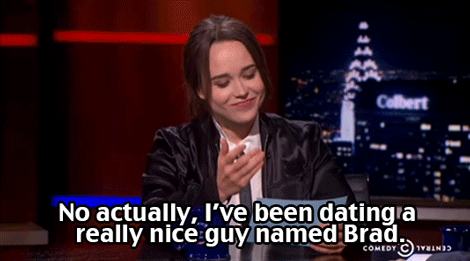 via giphy.com
ADVERTISEMENT - CONTINUE READING BELOW
5. Don't say the "F" word. Remeber this because this is important: Don't EVER mention the word "friend." Do not say "We can still be friends" or "I see you more as a friend." If you're trying to make us feel better, don't use this method. Nagiging paasa lang kayo kapag gano'n, e. If we still want to be your friend, we will be despite your rejection and we'll even make a way to do that ourselves. If we don't, well that should be fine too, right? You didn't really like us, anyway.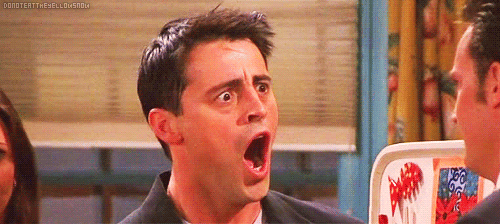 via giphy.com
ADVERTISEMENT - CONTINUE READING BELOW
Got feelings? Tell us in the comments or tweet us @candymagdotcom. We always love hearing from you. :)