During your teenage years, you have surely heard a lot of dating advice from anyone whether it's solicited or unsolicited. There are those that make sense and some that just makes you cringe to death until you swear you'll take a break from dating and resume when you're already ready (whenever that is). But here's the thing, Candy Girls: You don't have to take every single thing you hear to heart. Sometimes people speak from their personal experience, so it doesn't really apply to you. Most of the time, they don't know what they're talking about, too, and have just heard it from a friend of a friend of their mom's cousin's sister (still with us?). We give you five of the worst dating advice we're usually given but we don't have to follow. The choice rests entirely on you.
1 Keep him on his toes.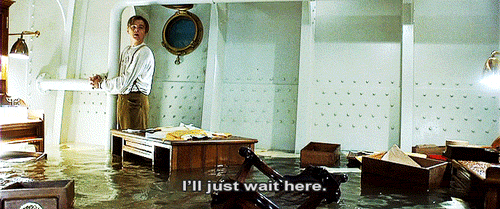 via title2come.tumblr.com
ADVERTISEMENT - CONTINUE READING BELOW
Make him wait for you. Make him ask for more. Say something, but not everything. Never let him know what you're thinking, because he has to have the initiative and he has to have a hint on what you want and need. Sometimes this is true, but most of the time it just gives you a reason to fight and argue. Things get complicated and before you know it, you're already screaming at each other and begging for understanding. The key? Give him enough details on why you're upset or where you want to eat or what kind of activity you'd want to do on your monthsary. You can't expect him to just know what you do while you're sitting in a corner wearing the biggest frown on your face.
2 Keep him guessing.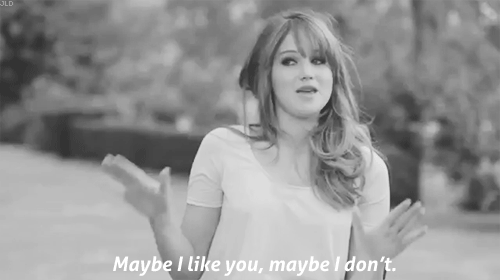 via peaceisthenewhappy.tumblr.com
Don't give him yes or no for answers. If he chooses the "right answer" then you chose the "right person." But this is no guessing game. Dating and being in a relationship is not a game. Most of the time, leaving a person to fill in the blanks and crawl for details in the dark is exhausting because it makes things more complicated. Always be straightforward when giving him answers.
READ: 7 Dating Problems Only Girls Surrounded By Brothers Will Understand
3 Never compromise.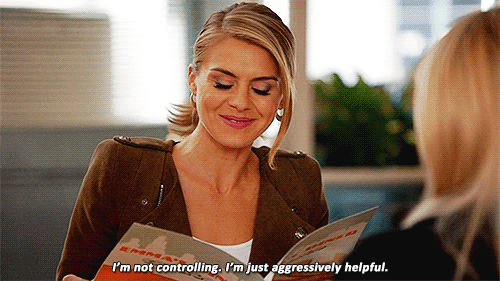 via gifsfromtheseaside-ca.tumblr.com
ADVERTISEMENT - CONTINUE READING BELOW
If he loves you, he'd be willing to cross oceans and jump from one world to another for you. Wrong. Relationships are supposed to be about two people. He's not the only one who has to make the adjustments and exert some effort to make things work between the two of you. You have to do your part, too.
4 Let him make the first move.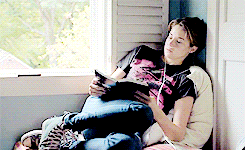 via allofthestars.beon.ru
ADVERTISEMENT - CONTINUE READING BELOW
What is this, the 1920s? Talk to him, say "hi" or "hello," smile at him, call him. Don't just stand there and wait for him to make the first move. How will he know you're right there if he doesn't even know you exist? There's nothing wrong with taking control of the situation. Trust us.
5 Mr. Right will come.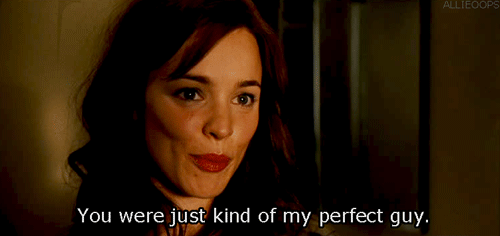 via marleensdiary.tumblr.com
ADVERTISEMENT - CONTINUE READING BELOW
There's no perfect guy. If he loves you so much and treats you the way you should be treated, then who cares if you don't like the same movies or the same books? There is no perfect guy, no Mr. Right. There's just Mr. Right For You and isn't that what most of us want?
READ: 5 Dating Mistakes That Only Happen in the Age of Social Media
Know more dating advice we should not listen to? Share them in the comments or via Twitter @candymagdotcom. Let's help each other out. :)