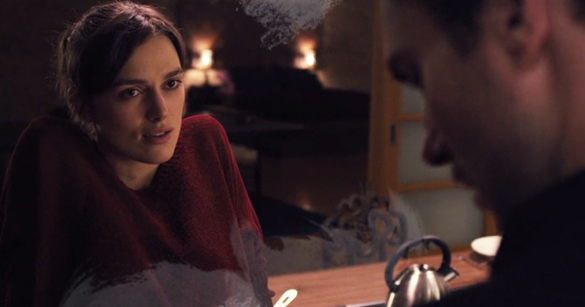 I'll admit it. I was absolutely devastated when you left. That first night, I cried my heart out to the point that I couldn't breathe. My lungs felt like they were going to collapse from the pain. My whole body was shaking from the mind-numbing sobs. It felt like a miracle my heart didn't give up on me. I honestly don't even remember falling asleep that night. I just remember the pain, that awful soul-wrenching pain.
I wish I could say that it all ended that night but it didn't. Nor did it end the next night, or the next week, or even the next month. In fact, it didn't end for quite awhile. I just couldn't believe that you had left me. Not a single part of me wanted to believe it, but there it was, that harsh, cold, and undeniable truth kicking me in the stomach every day. No more phone calls until sunrise. No more spontaneous trips around town. No more kisses on lazy afternoons. No more good morning texts. No more good night texts. No more I miss yous. No more I love yous. My whole world came crashing down when you left me.
ADVERTISEMENT - CONTINUE READING BELOW
You have no idea how much that hurt. It probably wasn't easy for you either. Maybe it was. I'll never know, but what I do know is that you leaving me almost destroyed me. As crazy as it sounds, I truly thought that you were the one. You were everything I ever wanted, the answer to my every prayer, the wish granted by every star I ever wished upon, the coin tossed in every wishing well. What I realize now is that you may have been the one I've always wanted but you weren't the one I truly needed. When I was done grieving your loss, that's when all the anger started to settle in. This was the time when I hated you with everything that I've got. The sight of you infuriated me. Hearing your name sparked the brightest of all the flames. All I could think of was how disgusting you were. The questions in my head multiplied, but this time, these were questions brought about by pure fury. How could you do this to me? How could you be so selfish and horrible? How could you take back all the promises you ever made? How could you lie to me and make me look like an absolute fool? What did I ever see in you to make me love you?
ADVERTISEMENT - CONTINUE READING BELOW
ADVERTISEMENT - CONTINUE READING BELOW
This was the worst of times, even worse than the crying. I probably called you every cruel name under the sun and I said a lot of mean things about you to my friends. I'm sorry for that. I really am. You didn't deserve that. No one does. I only realized this once the flames were dying and I started seeing the monster I was becoming. If you were truly the one, even if you left, I shouldn't have turned into that person. That was the moment when I realized you leaving me was the only right thing you could have done. I was just in denial that you were the right one for me. You left before we had gone way too deep and we were in the point of no return. I guess you realized it and ended things.
Looking back now, it surprises me how it took me awhile to realize how you really weren't the one. I was never your real priority. You gave me all your love and attention when it was convenient for you. You would only chase me when you knew I was on the brink of leaving. You took me for granted. You didn't try hard anymore when I was finally yours. Everything was always more important than me. I was only in your world because I was your favorite shiny trophy. Don't get me wrong, I know you loved me and you were always loyal. I just don't think you loved me for the right reasons.
ADVERTISEMENT - CONTINUE READING BELOW
Once I realized this, I was thankful you left. I was thankful that you left me when you did. You leaving gave me time to myself and grow as a person. You leaving me gave me time to fall in love with the person I should have from the beginning—myself. Being with you made me realize that I should have loved and respected myself enough to know that I didn't need you to have an amazing life. I thought I was nothing without you, but really what I needed to realize was that I was already everything without you.
They say that people will only have 3 purposes in your life. They're either problems, solutions to those problems, or lessons. Clearly, you were always just a lesson—one heck of an amazing one! You taught me so much. You taught me that I deserved more than you, someone who'd never take me for granted. I deserve someone who always inspires me to be better, someone who truly, madly, deeply, and irrevocably loves me. I deserve someone who would never give up on me, someone who would never leave when the going gets tough like you did.
ADVERTISEMENT - CONTINUE READING BELOW
I don't know when I'll find that guy but I know I will. And until then, I just have to continue being a better person. In the end, I really just want to say thank you for being the wrong guy I needed at the best time possible. Thank you for all the memories, good or bad. It's cliché, I know, but I am really thankful you came in life. Whatever force in the universe brought us together, I thank them sincerely. There is nothing I regret. I'm thankful that I was part of your story and you in mine, even if it was just for a little while. I'm thankful that I was the wrong girl for you for all the right reasons. And one day, I hope you find the right girl for you. So again for the last time thank you for leaving me when you did. I wouldn't have had it any other way.
ADVERTISEMENT - CONTINUE READING BELOW