Guys
For When You Decide It's Time You Walk Away From the Person Who's Taken You for Granted
You deserve better, girl.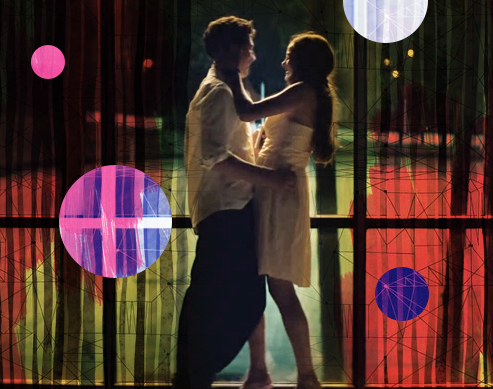 ART Trixie Ison PHOTO 21 Laps Entertainment
You didn't even ask me to stay, to think twice about leaving everything when I finally decided to stand up for myself and tell you I'm done. You didn't chase me the moment I left you in our favorite coffee shop which I avoid to this day, walking away, thinking if I made the right choice to leave you and leave "us". You just told me that I'll come back, you know I will.
For a second, I thought I will too. Because when you've been taken for granted for quite a while, it becomes normal to you. It won't bother you that you've never really seen him happy with your presents, that you just see them tucked somewhere in his car a few days later looking like they've been ignored and abandoned. It won't bother you that he doesn't really listen to you when you talk, that he finds your concerns and opinions "cute," or that your needs are just wants and it doesn't really matter that much. It won't bother you anymore that when you're upset with him, you do as he says and "just get over it" instead of making him apologize for whatever it is he's done.
ADVERTISEMENT - CONTINUE READING BELOW
For a while, that would be okay. But one day, it will just hit you—wait, you deserve better than this. You deserve better than someone who thinks you're just being clingy and childish when you want to see him after a long, tiring day. You deserve better than someone who laughs at the DIY stuff you make him for his birthday or anniversary, at the little notes you stick on his notebooks to make his days in school a little better in case you're not there to give him some sort of comfort. You deserve better than someone who just pretends to listen to you when you are crying your heart out because he's been ignoring you for the past few days, claiming he's been busy with stuff, too busy that he can't just reach for his phone and text you a few words to assure you that he's not mad or that he's still there.
ADVERTISEMENT - CONTINUE READING BELOW
You deserve better than that. You deserve someone who accepts you—quirks and all. You deserve someone who listens to your dreams, ambitions, and even your rants whenever you're having a bad day. You deserve someone who knows that he can lose you, and who finds just the thought of you out of his life unbearable.
No, actually you don't deserve better. You deserve the best. And if he can't see that you do, maybe it's about time you walk out the door and make him realize all the things he failed to see in the person he's just lost, and all the things he's failed to do to keep you in his life. Because at the end of the day, he should know that we really don't need someone who loves us more. We just need someone who loves us just as much as we do.
Got a story to share? Send them to us at candymagazine @gmail.com, and you just might see your work published on this space. :)
ADVERTISEMENT - CONTINUE READING BELOW
Debby Ryan believes that Patty and Bob are soulmates!
Borrow your brother's or boyfriend's polo, or shop at the men's section for yourself, and try these looks for your next 'fit.
The Twitterverse-and beyond-was shookt.
It's okay to love your lonesomeness and still be interested in the idea of being in a relationship.
Yes, it's as fabulous as you think.
It wouldn't hurt to check ourselves for toxic behavior through the occasional introspection.
College is when we really should be making mistakes, because it is also the best place for us to learn from them.
As a culture-oriented org, it celebrates the Chinese heritage in the Philippines, but not without people having misconceptions about it. Read on to find out the myths about Englicom and what it's really all about.
How to be good to your skin AND your beauty routine!
Flawless face at an affordable price!
Oh, we've all been there!