Ever stalked your ex-bae or your ex-bae's new girl or anybody and while you're backreading through all their posts on Instagram, you suddenly hit the like button and you hurriedly unlike it and then die a little inside out of humiliation because he might probably be online and caught you stalking on him? We've been through that situation, too. Whenever we accidentally hit the like button on someone's photo, we just want the ground to crack open and swallow us whole.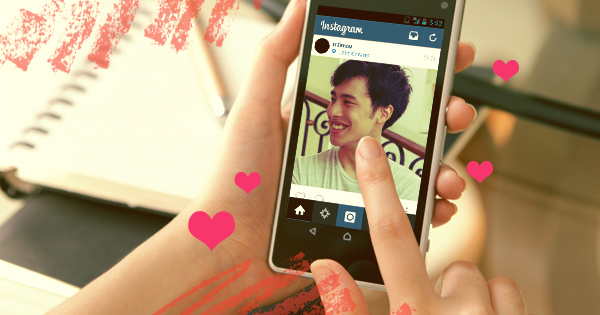 ADVERTISEMENT - CONTINUE READING BELOW
But fear not! Realizing the need for an app that allows everybody to go through Instagram accounts peacefully (heeey, don't judge!), model Olivia Orchowski came up with the app Instasnoop. (via Daze.com)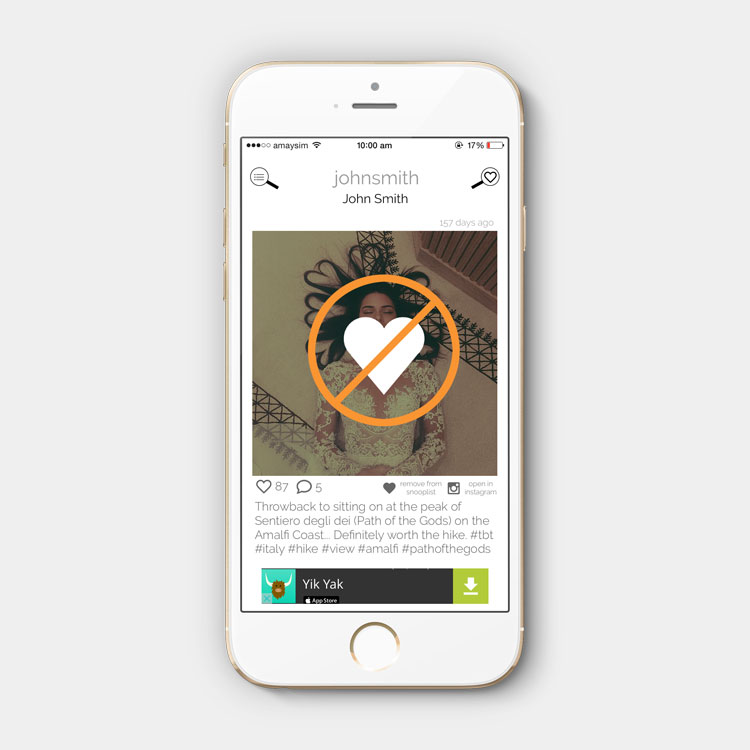 photo via Instasnoop
READ MORE:
7 Online Stalking Fails
7 Sons of Famous People You Should Start Stalking Online
5 Daughters of Famous People You Should Stalk on Instagram
So what does Instasnoop do exactly? It promises the following: No accidental likes, you can pinch photos to zoom—perfect for when you want your crush's face to occupy your entire screen, LOL—on them, go through your followers and following lists, and make your very own snooplist or a list of people you don't want to follow but would want to keep tabs on. PERFECT! Stalking made easier, brought to you by Instasnoop.
Instasnoop is available for free via the App Store.
Know more apps we should feature here? Let us know in the comments!