It's been said so many times before: In order to move on from your ex, you should stop stalking them on Facebook or wherever. And yet we still find ourselves stuck on their Timelines, going back to their old posts, tagged photos, or their current girlfriend's profile. Next thing we know, we've already spent an hour or two feeling sad, heartbroken, angry, and confused if we still want to get back together with them or not all at the same time. But here's a recent study that we hope will convince you to really and finally stop stalking your ex.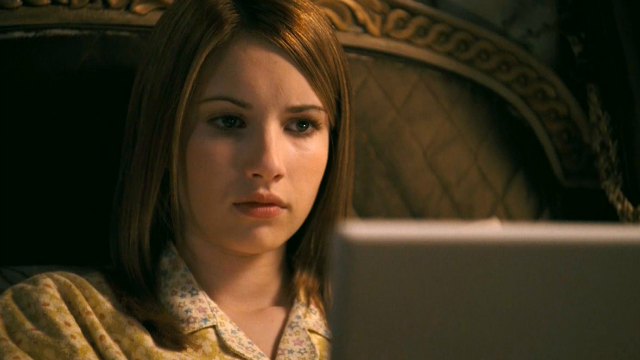 In the article How Facebook stalking your ex partner can become harmful and addictive, psychologist Tara Marshall pointed out several things on why this seemingly harmless habit after a relationship's end could harm your health that even Facebook developed a feature that would help all of us cope.
"Facebook surveillance is often perceived as a typical, harmless response to a breakup, but I've found that such Facebook stalking may obstruct the natural process of getting over an ex," she wrote. "More specifically, I found that this sort of surveillance was associated with greater distress over the breakup, protracted longing for an ex-partner, more negative feelings towards and sexual desire for the ex, and lower personal growth."
ADVERTISEMENT - CONTINUE READING BELOW
READ MORE:
Allow Justin Bieber To Help You Get Over Your Ex
7 Memes For Your Ex-Boyfriend
From Our Readers: To The Guy Who Left Me For His Ex
Her findings shouldn't come as a surprise. Ever notice that whenever you go through your ex's profile, you feel sadder than you are about the end of your relationship and somehow get the feeling that it may have been a mistake to call it quits with him? Have you also felt the need to reconnect—send him a message or call him—after stalking him? And have you also felt angry towards those girls who he flirts with online or even his current girlfriend who appears in a thousand photos with him on his profile? Did you answer yes to all those questions? Yup, we thought so, too.
There's the effect of continuing to monitor your ex's activity online. We know it's difficult to cut him off your life in one go—because admit it, it's just hard to quit not going to your ex's profile—and this stage of repeatedly visiting your ex's profile is viewed as a normal part of the moving on process. But know that at one point in time, you have to stop doing that. You have to move on with your life and continue growing, because the more you look through his Timeline, the more you're hurting yourself and dragging yourself down. Remember that saying "out of sight, out of mind"? Put that in your mind, so you'll know what to do whenever you have that urge of visiting your ex's profile again.
How do you deal with getting over your ex, Candy Girls? Let's talk in the comments. We always love hearing from you. :)