So you like this guy, but a) you're just friends and you don't want to scare him off or b) you're not his friend yet and you don't know where to start. Whichever situation you're in, gathering up the courage to tell your crush that you like him is scary. How do you start?
Join his social circle.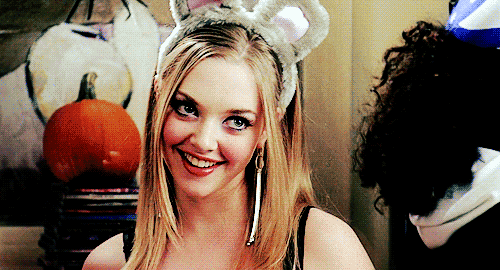 via inthelandofgifs.tumblr.com
Ask a common friend to introduce you to his group or if you have enough confidence and courage, introduce yourself. Joining his circle of friends means you have more time to hang out with him, a small step to make him notice you as the gang's newbie. Joining his clique also gives you some opportunities to interact with him more.
Spend more time talking to him.
via confessionsofahomo.tumblr.com
ADVERTISEMENT - CONTINUE READING BELOW
Small talk can be awkward, not to mention it requires a mastery of social skills. Be courageous and start talking to him by asking something common like how his day has been or how he answered your homework for Physics class. Plus points to you if you ask him how he's doing after he told you about how he's hurt his ankle during a basketball game or how sick he's been feeling for the past few days during a past conversation. This will let him know you're paying attention to what he says and that you're concerned about him too.
Know his interests.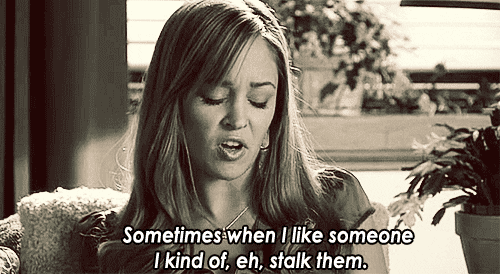 via giphy.com
Make good use of technology. Check his Facebook, Twitter, and Instagram accounts. If he's not an SNS type of person, drop small questions about what sports he plays or what his hobbies are during your conversations. If you have common ground, start there. If he likes indie films, suggest titles he might want to check out. If he likes photography, suggest apps he might love to have in his phone.
Compliment him.
via gifstumblr.com
Now that you've connected, you should be a little more comfortable around him. Try complimenting him about his looks or the way he talks, walks, or does things. Start by saying how great his new shirt or new haircut looks on him or how confident he seemed when he discussed that concept in Math class. This will let him know you're paying attention to these things about him that he usually ignores.
Smile.
via hayleybear-love.tumblr.com
ADVERTISEMENT - CONTINUE READING BELOW
A smile can do so much. Look as happy as you can when you see him or when you're around him. If you spot him in the school corridors, look at him and smile. Hold that eye contact for a few moments if you can. If he smiles back, then you've been noticed.
Need more tips on how you can win over your crush. Check out this article!