Guys
New Year Na, Single Ka Pa Rin—And That's Okay
Your dating status is not an indication of your worth.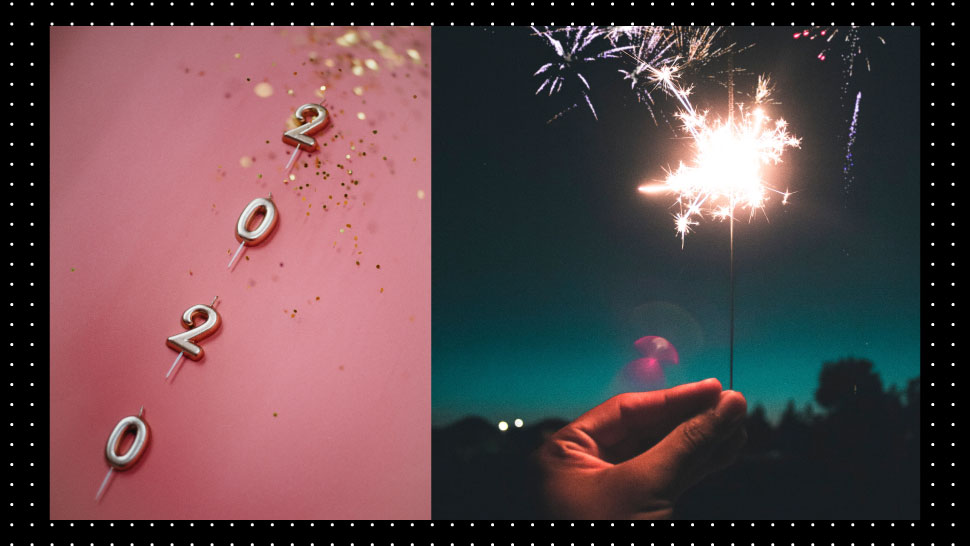 IMAGE pexels.com
For years, until now, you've been doing everything to be present in the dating scene and making yourself available in every possible way-through numerous dating apps, reto from friends (and even from your mom, your MOM!), meeting new people at parties, and the most common way right now, posting hints on social media to make it known to everyone, most especially to your crush, that you are indeed single (we are all guilty!). But still, nada, nothing works. And now, a new year is upon us, a fresh new decade, and you're still here wondering when the James Reid to your Nadine Lustre will come.
Some people have it easy when it comes to dating... and then there's you, still struggling with your emotional baggage from four years ago, personal issues, and other things that prohibit you from finding a significant other. But remember that it's okay. There is nothing wrong with being single even if everyone is taken because your dating status is not an indication of your worth. 
ADVERTISEMENT - CONTINUE READING BELOW
You can't rush love.
If the stars are still not aligned with your destiny, wait. Because you can't rush love. Love shouldn't be just a feeling and mere physical attraction. It should be a mix of acceptance, trust, friendship, honesty, and patience—and these things cannot be molded in just one snap, you have to work on it daily.
So wait until someone is worthy of that daily love and effort, and until you are also worthy yourself. Wait until someone understands your quirks, and embraces every inch of you most especially on your bad days. Wait until someone can help fade those insecurities with acceptance and support. And while waiting, keep working on yourself, and think of what makes YOU happy and fulfilled.
Don't be afraid to be open.
But sure, there will be a time that a person will come into your life—welcoming every kind of butterfly in your stomach, bringing every emotion that you haven't experienced in the past to rise—and think to yourself "yes, this is it." And when that time comes, don't be afraid to try and open your doors. Yes, there will always be that voice inside of your head saying that this person can possibly hurt you, just like the others, but that's part of it. Finding love is meant to have a lot of trial-and-error. Don't think that there's something wrong with you when you "fail" at love because it is all about growth, and moving forward with a more resilient heart. 
ADVERTISEMENT - CONTINUE READING BELOW
Being single doesn't equate to being lonely.
Don't be deceived when society equates the word "single" to "alone." Because no one really is alone, we are all still capable of giving and receiving love with or without a romantic partner beside us. Like when our significant others are not in our lives anymore, our friends, family, and other types of relationships we have are there to support us. Let's not box the idea of love and companionship into just one kind. This year, I dare you to open your eyes and heart to every kind of love and affection around you and you will be surprised at the impact it will give to your well-being. 
Dating in this generation can be really tricky, IMO. So this new year, do yourself a favor: don't be too hard on yourself if you still can't find the one. You are not running out of time, because there is no deadline for love. Instead, for now, devote yourself to your passions, building connections, future vocation, and self-improvement. Love is just around the corner, maybe our SOs are still improving themselves to give us the future we deserve. You should, too.
ADVERTISEMENT - CONTINUE READING BELOW
I will have to say that it is by far one the best decisions I have made in my whole life.
Isa is part of Candy Rookies 2020, a group of influential and aspirational college students handpicked to represent #GenerationCandy in the year to come.
It's the best time to pick up a new hobby and put those notebooks to use.
We can't handle this breakup!
For days when you need an instant outfit inspo that's still campus-appropriate.
It could very well be one of the world's largest volcanoes.
From consistently badmouthing another friend behind their backs to making snide comments sneakily disguised as compliments, here's how to deal with a tricky friendship.
From sisig to bulalo, the North has a lot to offer.
Even college students like us can apply for freelance creative jobs while we're still going for that diploma!
These simple practices, when done consistently, end up being worth a lot.
It can actually *shatter* your cartilage.
Bordeos becomes meat of online talk while helping out in family's meat business.