Guys
When Regular Guys Become Twitter Famous (Hello, #AlexFromTarget!)
Remember when the Twitterverse looked for those 2 guys who looked a bit like One Direction's Harry Styles and Zayn Malik?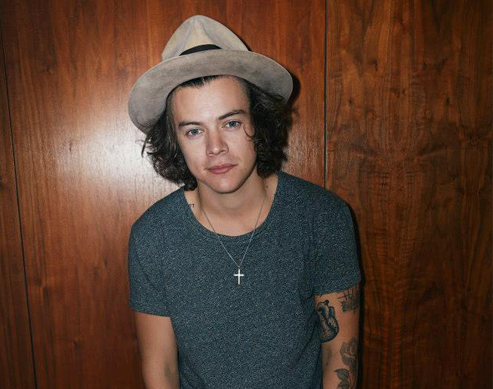 PHOTO SYCO Music/Ivory Music & Video
We're constantly on the lookout for beautiful people to lay our eyes on whether online or offline, which is why these hashtags went viral and gave these "regular" guys (read: they're not actors or models or musicians) Twitter fame.
Case #1: Alex From Target
Earlier this week, the hashtag #AlexFromTarget went viral on Twitter. Twitterverse scoured every corner of the Internet to find any possible piece of information about this handsome guy named Alex who works at the retail store. The search even spawned a hundred memes and a fanfic. That's how famous he is!
Couldn't stop laughing😂😂😂💯 #alexfromtarget pic.twitter.com/pmpOpBmhj6

— Jasmine From Target (@GilinskysHighAf) November 3, 2014
Honestly this is probably gonna happen worldwide😂 #alexfromtarget #AlexFromTargetFollowParty pic.twitter.com/r5vgBwConA

— Luke Not From Target (@LukeSiperly) November 3, 2014
According to Gawker, Alex is a babyfaced teen who works as a checkout boy in Texas. He goes by the Twitter handle @acl163 and unforch, he already has a girlfriend named Lindsey. Sorry, girls.
Case #2: Kiernan From T-Mobile
After Alex From Target, the Twitterverse went on to look for other handsome guys working retail jobs and found Kiernan from T-Mobile. Followers of Kiernan and Alex even started some sort of cute little fight online on who's more handsome, Alex From Target or Kiernan from T-Mobile? We think it's a draw, though. The real problem is no one knows what Kiernan's real name is. We just have to wait until a hardworking person finds out what his Twitter or Instagram handle is.
ADVERTISEMENT - CONTINUE READING BELOW
@dariqueen221 We need to go to Easton and find him. #KiernanFromTmobile #mcm pic.twitter.com/J4qoiuZS40

— Hunter McGlone (@TheNewDrOz) November 3, 2014
Case #3: Harry Styles of the Philippines
But wait, we know you're itching for a story like this from our own beautiful country, so we've included One Direction's Harry Styles's lookalike from the Philippines (technically, he's German, but he's here so we're claiming a few rights, LOL!) whom we found because the hashtag #HanapinSiKuyaHarrySaPinas trended a few days ago. Filipino fans scoured the online world (and Camiguin, because that's where he was spotted!) to find him.
"@AnnebisyoshaaaK: "@perkingliam: aRE YOU EVEN REAL #HANAPINSIKUYAHARRYSAPINAS #EMABiggestFans1D pic.twitter.com/G6DJcsEYVK"" omg

— fb brad pls?/kerr (@Thevampskerrxx) October 28, 2014
The result of the search? The guy's name is Jonas and he's in this resort as a "divemaster trainee."
GERMAN DAW GUYS YUBG LOOK A LIKE NI HARRY #EMABiggestFans1D #HANAPINSIKUYAHARRYSAPINAS pic.twitter.com/8bkRl7nj3R

— legenduuhrry (@imcmminharry) October 29, 2014
Case #4: Zayn Malik of the Philippines
We don't know which came first, the search for Harry or Zayn Malik's lookalike. But we love how the Twitterverse is out on a mission to find him, too. The problem is we don't know if anyone knows his real name yet.
ADVERTISEMENT - CONTINUE READING BELOW
It's more fun to look for a @onedirection member here in the Philippines!!! Ahhahaha #HANAPINSITOTOYZAYNSAPINAS pic.twitter.com/rmvq0QsWvd

— 1D Please (@CherryCavite) October 27, 2014
Spot any regular cuties recently? Let us know in the comments or tweet us @candymagdotcom. :)
If you're desperate for a cut, YouTube is your best friend.
She recently sang it again during an Instagram Live with husband Taylor Goldsmith!
They also had a short jam session!
"I was genuinely afraid I would die, because that is what it felt like."
If you haven't already picked up on that.
It'll be just like the good, old days-except now, you can watch it any time, anywhere.
Molo has since posted his public apology online via Instagram stories.
Finally, something to look forward to.
This is just heartbreaking.
For "a different kind of positive," as designer Ram Silva puts it.
All you need is coffee, hot water, and milk sugar is optional!