Guys
On Falling in Love and Learning From Heartbreak
"I hope you fall in love and it will hurt so bad."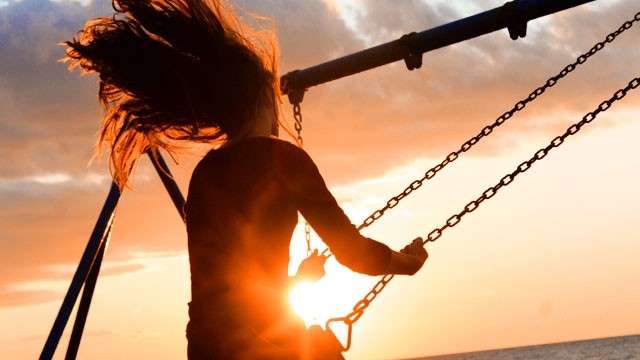 IMAGE Unsplash
I hope that once in this lifetime, you will bump into someone who will give you butterflies in your stomach just by looking into their eyes. He will get your number and he'll give you his.
You'll start talking, not knowing it's already two in the morning. He will tell you what keeps him up at night. He will tell you the mistakes he has done and how much he regrets them. You're going to open up to him like you're opening the jewelry box your great grandmother has passed on from generations. You'll be like the ballerina that dances at the top of that box and heedlessly slay away your fears and let your world revolve around him.
He will make you feel special. He will tell you his nickname as a child and it will make you feel like you know him more than anyone else. He will introduce you to his family and friends. He will initiate planning your future together and you will feel special.
ADVERTISEMENT - CONTINUE READING BELOW
But one day, it's already two am but you still haven't heard from him. You wouldn't even know if he's still up. He will repeat the mistakes you thought he regretted doing and he wouldn't say a word when you ask him why.
You won't find the little boy who has a cute nickname inside him anymore. It will feel like you haven't known him all along. He will no longer tell you about his sister who he used to talk about often. He will immediately change the subject when you begin to say, "You know what, someday…."
It will hurt you so bad you wouldn't know it's past two in the morning already and you've been awake since the previous night. You will cry and call his name, but he's not going to be there. You'll try calling him by his nickname because maybe he'll remember the person he told almost everything to. Still, not even a shadow of him.
ADVERTISEMENT - CONTINUE READING BELOW
It will hurt you so bad you can feel your heart break.
But after the pain, you will learn. You will set your standards higher because now, you know you deserve better. You deserve to know not just someone's nickname from 1997, but also the person he became and will become. You deserve more than just to be introduced to the people that matter to him. You deserve to be get known because they will surely find you amazing. You deserve more than just to be a part of his future plans, but to be a part of working the present to be together in the future.
You will realize that you're special without anyone making you feel like you are.
You will no longer allow anyone to hurt you just as much. And if anyone attempts to, you will know better than to allow yourself to reach the lowest point becuase you have become wiser and stronger.
And one day, you're going to bump into him again and there are no longer butterflies in your stomach when you look him in the eyes. He will apologize and you'll confidently say "Oh, it's okay." And yes, you definitely are.
ADVERTISEMENT - CONTINUE READING BELOW
Want to share your personal stories? Feel free to message us or tweet us @candymagdotcom or submit your story via Candy Feels!
Truth is, you don't need to spend a lot to achieve the feed of your dreams or build your portfolio.
Now's your chance to give back.
What's 'savings?' We only know 'merch.'
Feel good by smelling good, without shelling out a big chunk of your allowance!
Ward of the bad juju with the auspicious color red and the happy mouse.
Geraldine is part of Candy Rookies 2020, a group of influential and aspirational college students handpicked to represent #GenerationCandy in the year to come.
Looking to sport the long-haired look?
It's actually not an either-or situation.
Here's a list of amazing, albeit fictional, personalities from another world that inspire us to be our authentic selves.
I will have to say that it is by far one the best decisions I have made in my whole life.