It's not always easy to tell someone about your feelings. So we really can't blame people for getting all ~*CREATIVE*~. You can put together a dating resume or even a Spotify playlist, just to hide all the nervesss that are making you want to die and just be done with the confession. But Lizzy Fenton did something different—and brilliant, too! 
This amazing girl put together a Powerpoint presentation for her crush, Carter.
The presentation included the growth of her boobs... LOL!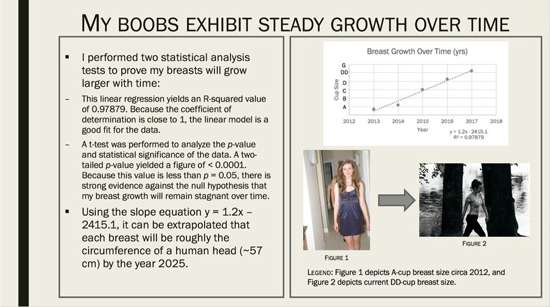 ...and also her financial status. Aww! With gorgeous photos of her, too.
ADVERTISEMENT - CONTINUE READING BELOW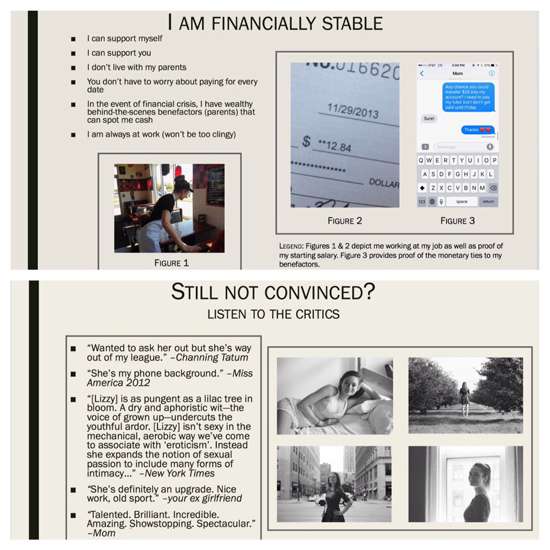 Unfortunately, Carter didn't respond well.
However, Lizzy got messages of support since then from the Twitter-verse, which seem to help her cope with the heartbreak.
Some even proposed to her! What cuties! ♥
ADVERTISEMENT - CONTINUE READING BELOW
We totally think this is brilliant, Lizzy, and we do admire you for the courage. Even if it didn't turn out well, someone will see your presentation and will love this. Hee hee! Good luck, girl! ♥