If you think that no one will know you're in a relationship unless you change your Facebook relationship status, that's where you are wrong. Facebook has figured out a way to know when you start dating someone seriously—and it has nothing to do with your relationship status! Creepy!
After conducting a study called The Formation of Love, the social media giant figured out that most single peeps post roughly two times a day, while those who post less than that are more likely coupled up. (via Seventeen.com)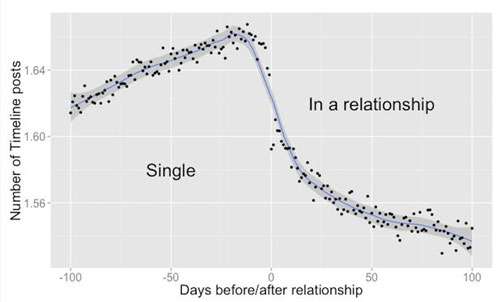 According to Carlos Diuk who works in Facebook's Data Science Department, 100 days before the relationship starts, they record a decrease in the number of posts. So as soon as the relationship starts (Day O of the graph), the posts have already decreased.
ADVERTISEMENT - CONTINUE READING BELOW
Their explanation? Those who are in a relationship spend less time online because they're already hanging out with someone IRL...and also because there's no need to impress anyone anymore. So interesting!