Moving on from your ex or someone you dated and just disappeared into thin air is never easy. It can take months and even years before you can finally say you're okay with seeing him with someone else. But there's just a point when you're tired of feeling miserable and sad and heartbroken. If you're already at this point in your moving on process or you want to just let go of everything that happened between the two of you, then this playlist is exactly what you need.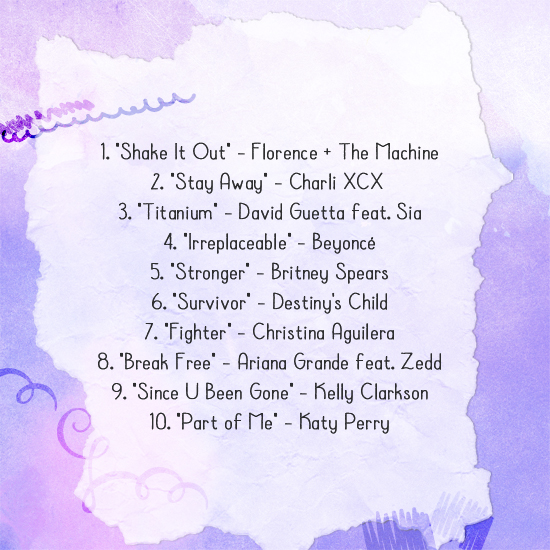 ADVERTISEMENT - CONTINUE READING BELOW
We've put together 10 powerful breakup anthems that will help you get over your ex. Hit the play button now and sing to them. If you feel like crying again or sending him a message, listen to these songs instead. You're going to be great, girl, and you're going to forget him. You deserve better.
LISTEN TO MORE PLAYLISTS:
#NowPlaying: 10 Songs For When Your Allowance Just Isn't Enough
#NowPlaying: 10 Songs To Help You Deal With the Fact That Tomorrow's Monday
10 Songs for Saying Goodbye to Your Summer Love
What songs are on your playlists, Candy Girls? Share them with us in the comments, because we always love hearing from you. :)