There is no one way to move on and let go of anything or anyone. But most of us cope with a devastating heartbreak by staying in bed, wallowing in our misery, watching tearjerkers, and crying our hearts out. However, blogger Katy Collins coped with it in a different way. Instead of staying in bed after her wedding was called off because her then fiance didn't want to anymore, she took a risk.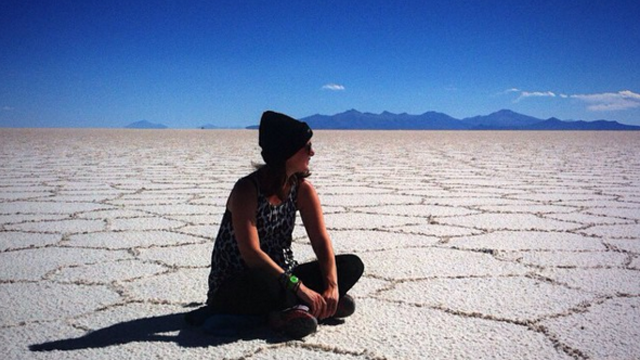 ADVERTISEMENT - CONTINUE READING BELOW
Katy quit her job, sold her house, and traveled the world. Since the beginning of her journey, she's been to Thailand, Nepal, Argentina, Brazil, France, Dubai, and India. She also started her blog Not Wed or Dead, which documents her journey. It was all meant to keep her loved ones updated about her current activities, but the readership grew and grew.
"People who weren't related to me started reading my blog and sending me emails, telling me how brave I was to quit it all and go. I received messages from other newly single men and women who said they read my blog as an inspiration that just because you've been dumped it doesn't mean you have to listen to bad power anthems and devour ice cream. You can use this as a catalyst for something much bigger and better," she said. (Manchester Evening News via HelloGiggles.com)
Now isn't that inspiring, Candy Girls? We're not telling you to quit school or travel the world ASAP like she did. If you've gotten your heart broken badly, too, you can turn your sad feelings into something even more beautiful—something that will help you find the direction you've lost or yourself in the process. You can start a blog, write your own novel, start painting or practicing calligraphy, study photography, travel to nearby places, climb mountains, form a book club—anything! You can do absolutely anything!
ADVERTISEMENT - CONTINUE READING BELOW
Just like Katy, find a silver lining in anything and everything no matter how thin that line could be. "I've experienced things that I would never have dreamed possible but the highlight is being able to call myself a writer. Nothing compares to that. I am a huge optimist and believe that everything happens for a reason. Life is about saying yes, being brave and knowing deep down that it will all end up alright."
And if you're wondering what she's up to right now, she revealed that she's recently gotten a three-book deal from Carina UK, an imprint of HarperCollins, and will be travelling to the Philippines soon! Yasss, looking forward to having you here, Katy.
Know more inspiring blogs and people we can feature on the website? Let us know in the comments. We always love hearing from you. :)