Guys
Lovescopes (March 2016)
Navigate your love life like a pro this month with some help from the stars.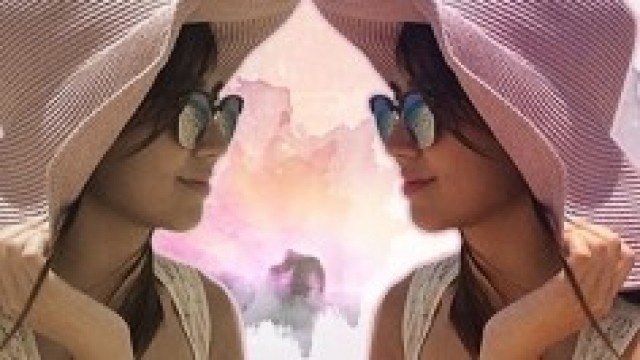 ART Trixie Ison PHOTO Instagram(@bernardokath)
Aries
(March 21 to April 19)
Don't think you're powerless to make things happen between you and that guy you've been crushing hard on. This month, you've got extra strong magical vibes in you to make the impossible take place! That elusive, mysterious guy is not such a tough nut to crack after all. In fact, he's down to earth enough to have probably noticed you way before he caught your eye. Initiate communication, but don't lay your charms thick. Stay realistic with expectations.
Taurus
(April 20 to May 20)
Get your steady self ready for a super action-packed month for love! You're knocking down the walls of your comfort zone and are ready to meet potential love matches in places you never thought you'd find yourself in.  We're seeing sparks start to fly in fast paced settings. Tag along with your sporty best friend to her soccer practice this summer—there may be a new recruit who will get your heart racing fast. Get moving, girl!
ADVERTISEMENT - CONTINUE READING BELOW
Gemini
(May 21 to June 20)
If there was ever a time for fairy tale romance, that would be now. If you're in a happy relationship, things are going to get super sweet (send a disclaimer out to your friends, stat—because you and your guy are going to get ultra, unapologetically mushy). If you're single, you're about to fall into a rom-com worthy meet cute. Get your Gemini self to commit to the love game instead of backing out the second you spot someone love-worthy.
CONTINUE READING BELOW
Recommended Videos
Cancer
(June 21 to July 22)
Feeling a little confused by all the hoopla that surrounds your current love life (or lack thereof)? Before you pick fights with yourself or with your partner, put down your swords and take a breath. Sometimes, we get caught up in the drama of the moment before realizing that a large part of our troubles are largely self-made. If a relationship is causing too many tears, step back and try to make things work with your relationship with yourself first.
ADVERTISEMENT - CONTINUE READING BELOW
Leo
(July 23 to August 22)
Things are going to get busy in the love game. Your feelings have never been truer and getting swept up in the throes of L-O-V-E is part of the fun that falling in love brings. Before you get too caught up in the moment, give yourself some pause and step back so your fiery self doesn't commit to what you just aren't ready for. It's all fun and games when we're letting ourselves get strung along by a relationship, but consequences matter too!
Virgo
(August 23 to September 22)
It's time to let your guard down, just for a moment. We're not asking you to do anything too impulsive or reckless, but it wouldn't hurt to give your heart some more room to breathe by letting go of some of those personal boundaries of yours. If you're experiencing some honest-to-goodness feels for someone, it takes a certain brand of foolishness to truth-tell and admit that you can't control everything when you truly fall in love.
ADVERTISEMENT - CONTINUE READING BELOW
Libra
(September 23 to October 22)
The movies can get everyone so delusional about love, don't you think? Here's the real deal. Being in a relationship or cultivating a partnership with that guy you're interested is hard work. Sure, you've got chemistry and fireworks, but to make things last for real (and we know you're in it for the long run), you've got to put in extra effort and extra hours. Make sure you go at it as a team.
Scorpio
(October 23 to November 21)
If you've been getting peculiar vibes about someone, chances are your gut is right. If there's someone infringing on the blossoming more-than-friendship you've got with your crush, then get your claws out because that person's probably up to no good. Remember that trust is the basis of every relationship! If mistrust misleads you, then your love life is definitely due for change. And that can be painful at the start, but self-love is more important in this scenario.
ADVERTISEMENT - CONTINUE READING BELOW
Sagittarius
(November 22 to December 21)
Your happy-go-lucky nature is about to dive deep into the feels zone this month as your heart softness and you feel all sorts of emotions for someone you've kind of set aside on the love front. If an ex has done you wrong in the past, it's time to let the tears rise to the surface so you can move on to forgiveness. Does that mean you're getting back together? Let him prove himself first before making any decisions.
Capricorn
(December 22 to January 19)
Finally, you're committing to pressing the brakes on an arrangement that really has not been working out for you (your friends are so relieved about this!). Maybe it's ending things with a guy who always takes you for granted or finally putting a stop to that crush who never looks twice at you. It's sad but necessary for a new, honest connection to be made. You're going to find a match who's worthy of you this time around.
ADVERTISEMENT - CONTINUE READING BELOW
Aquarius
(January 20 to February 18)
You have a natural charm that can definitely grab people's attention, especially when you start diving deep into those delicious five-hour conversations. If you're interested in someone, the way to his heart is definitely by letting him in on your thoughts (both deep, shallow, and everything in between). Let your self shine, au naturel—you've already got him captivated, there's no need to get extra fancy with your outfits, your makeup, or even with intellectual banter.
Pisces
(February 19 to March 20)
If you want your love life to work, it's time to commit! Get your daydreamy self into a more structured, systematic and even strategic mode by creating action plans that will get you ready for love. Schedule some group hangs. Send a private message to that guy you've been eyeing (no more dillydallying). Most of all, follow your heart and know that love is around the corner if you're willing to find it.
ADVERTISEMENT - CONTINUE READING BELOW
Have you ever heard of the *Off-Facebook Activity* tool?
At The British School Manila, students use social media to foster a sense of belonging.
Here's a little throwback that will make your day!
The security issues detected "may have been actively exploited" by hackers.
"No matter how hard we tried to make it work, it wasn't meant to be."
Take your pick from this list of self-care apps and mood trackers.
It's happening in stores and online!
It isn't an easy feat even for the regular students like us.
In case you're curious about what kind of jobs are currently available in the market.
For when you're feeling adventurous.
You can spend Happy Hour watching the sunset!
From The Candy Bulletin Community