Guys
10 Famous Love Letters That Will Make You Want to Write One Again
Start writing letters again!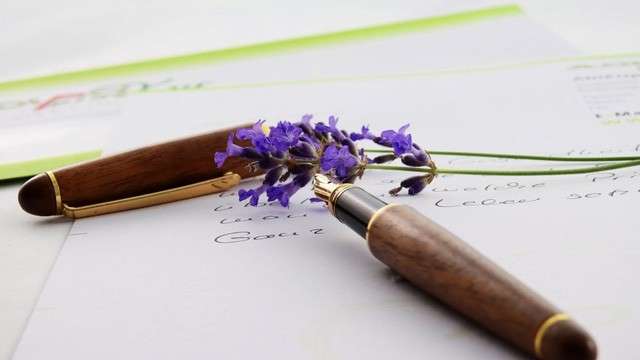 IMAGE Pexels
There are times when we can't help but wonder why people don't write letters anymore. Social media posts are sweet, private messages are sweet, blog posts are sweet. But there are special moments that call for something you can have and hold and keep, something that's only between the two of you—like love letters.
Here, we round up some of the best ones we've read so far from @LettersOfNote, mostly written by famous people. We hope these encourage you to start writing love letters again—not only for the love of your life but also for the loves of your life. ♥
Johnny Cash to June 
ADVERTISEMENT - CONTINUE READING BELOW
"You still fascinate and inspire me. You influence me for the better. You're the object of my desire, the number one Earthly reason for my existence."
Bob Monkhouse to his wife
"I'd forgive you for every rotten thing you've ever done but I can't, because you've never done a rotten thing."
Chris Barker to Bessie Moore
"I must consider giving a party somewhere. Above all, I must be with you. I must warm you, surround you, love you and be kind to you."
John Steinbeck to his son
ADVERTISEMENT - CONTINUE READING BELOW
"The object of love is the best and most beautiful. Try to live up to it.

"If you love someone—there is no possible harm in saying so—only you must remember that some people are very shy and sometimes the saying must take that shyness into consideration."
Henry Ford to his wife Clara
"Down the gray cliffs rugged breast
Beautiful all in their native grace,
Yet nothing as fair as my darling's face."
Humphrey Boggart to Lauren Bacall
ADVERTISEMENT - CONTINUE READING BELOW
"All the nice things I do each day would be so much sweeter and so much gayer if you were with me."
Richard Feyman to his late wife
"I don't understand it, for I have met many girls and very nice ones and I don't want to remain alone—but in two or three meetings they all seem ashes. You only are left to me. You are real."
Dylan Thomas to his girlfriend
ADVERTISEMENT - CONTINUE READING BELOW
"The tiny lives that go slowly and liquidly on in the cold pools near my hands. The brown worms in beer. All these, like Rupert Brooke, I love because they remind me of you."
Richard Burton to Elizabeth Taylor
"You're off, by God!

"I can barely believe it since I am so unaccustomed to anybody leaving me. But reflectively I wonder why nobody did so before. All I care about—honest to God—is that you are happy and I don't much care who you'll find happiness with."
Emmie to her Sweet Summer 
ADVERTISEMENT - CONTINUE READING BELOW
"I am very sorry that I had to go, it was simply my time. You were always the stronger of us. I could never had held the tiller for you as you did for me in such dark and ravaging seas. In my days of passage you were, as I knew you would be, perfect."
Have you written a love letter for someone? Share them with us in the comments or via Twitter @candymagdotcom. We always love hearing from you. :)
All you need is coffee, hot water, and milk sugar is optional!
What's your best and worst trait as a friend?
Stock your freezer with your all-time Jollibee favorites!
Make the most out of your time in self-quarantine!
It's okay to take it slow.
Are you ready to elect the next Philippine president?
A lot of them are apps we haven't heard of before.
We're sure you've seen portraits on your feed.