Guys
Huggable or Smashable?
Our Candy Cuties say if they would like an overly thin girl or someone who's chubby enough to be huggable.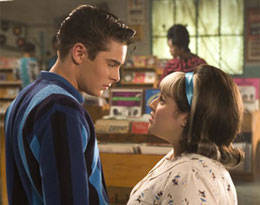 photo courtesy of New Line Cinema (Hairspray)
monday

"Any, as long as they keep themselves fit and healthy."
Mike, 21


tuesday

"In between is perfect but chubby is fine."
Mo, 22

wednesday

"Overly thin."
Goody, 21

thursday

"Honestly, I don't care. If the girl is rich, I'll be so happy I might hug her forever!"
Ryan, 19

friday

"Middle."
Ivan, 20

Many of our favorite K-drama actors right now actually started out as idols!
Thailand rethinks its elephant strategy.
Who else wants a basket full of mojos?
We're hoping to see more of these in different LGUs!
Sometimes, no matter how hard you try, some people just won't vibe with you, and that's totally fine.
Have you tried the #ComeAroundMeChallenge?
The cheerleading docu-series is a phenomenon.
A lot of them are dirtier than a toilet seat.
The kind of wholesome content we all love to see.