Guys
How Your First Unrequited Crush Changes Your Life
Contrary to popular belief, it's not just something you can forget about in a matter of months or years.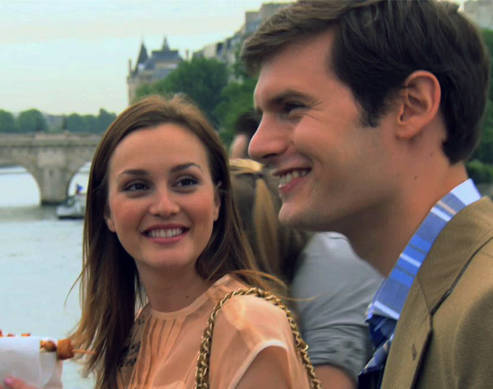 PHOTO The CW Network
We have a lot of firsts in high school—first failed exam, first all-nighter for a project, first crush... And he was yours. You were in like with him, but, unforch, he didn't feel the same way.
It started when you were thirteen. You saw him—awkward and trying to fit in, just like you. At fourteen, you begin to notice he's kind of cute when he's relaxed and laughing with his friends. At fifteen, confirmed—you're crushing on him. You've always known you were. You just didn't want to admit it to yourself because it would be more real if you did. At sixteen, you want to tell him how you feel about him. Even if you know it's inevitable that you are both going your separate ways for college, and that he won't be able to reciprocate your feelings.
So, you think, no biggie. It's just a high school crush. It was nothing serious. You always knew you are not going to end up with him or marry him. You try to shake things off your mind. You talk to your friends about him. They all tell you the same thing, "You're going to have a lot of crushes in college. You'll forget about him soon." You try to convince yourself that you will. It was nothing but a crush. But you know it isn't. It's not one of those you can easily ditch at the side of the road. Your first unrequited crush is something that's going to change you forever.
ADVERTISEMENT - CONTINUE READING BELOW
CONTINUE READING BELOW
Recommended Videos
He will serve as the ruler for your the next boys you'll fall in like with. He will always be perfect for you—so the next guy should, at least, measure up or exceed him. Or, maybe, you'll realize after that he wasn't really worth your time. He can be a jerk sometimes, and you don't know how or why you came to like him. Whatever his winning qualities and quirks may be, he will somehow become the standard for the next guy that comes around.
He will be your first encounter with an unrequited something. You now know how it feels to get hurt and break your heart a little. You now know what a joy it is to look forward to seeing someone every day. You now know how a little inspiration in school helps, but how it could also be a little distracting when you're mending a crushed heart after he got into a relationship with another girl. Knowing things like these may either encourage you or make you fear the next time you'll fall in like again.
ADVERTISEMENT - CONTINUE READING BELOW
He will teach you the basics of how to seriously fall in like with someone. C'mon, you've been crushing on him for years. It wasn't easy to contain yourself when he smiles at you. It wasn't easy to know that he was crushing on another girl. It wasn't easy to keep all your feelings and emotions for him at bay. And it won't be easy to let go after you've invested so much time and attention and him. But you have to, and now you learned your lesson. So, we say, on to the next guy!
Boy problems keeping you up at night? Maybe we can help. Tell us about them in the comments or tweet us @candymagdotcom. We'd love to hear from you. :)
Aside from being the perfect anthem for broken hearts, the song is also gaining attention for its supposed backstory.
If you're thinking of leaving WhatsApp.
Most reported cases don't lead to prison sentences.
The Philippines is part of the list!
It's never too early to start being more concerned about finances.
Most of them stayed here for awhile to study English.
From The Candy Bulletin Community