Guys
How to Transition to Long Distance Relationships
And other ways to take the distance out of long distance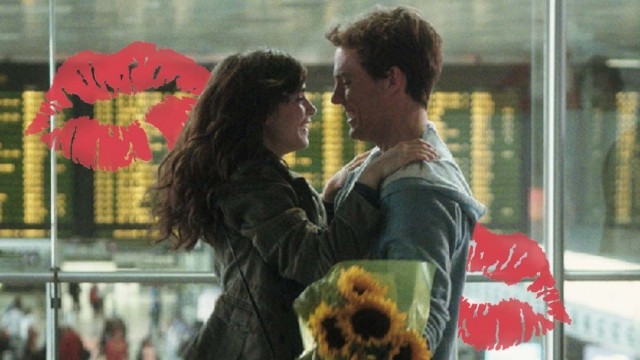 IMAGE Pioneer Films ART Michelle Wu
In every relationship, it is almost imminent that distance becomes a problem—whether it's going to different universities or going to different countries. One of the most important things to do before you get into a long distance relationship, however, is deciding whether or not the relationship is really worth it. You have to think if everything you're about to go through—the tears, the trials and the difficulties—are worth it with the person you're with.
Things are not going to stay the same, but that's a good thing. You both have to explore the world outside your relationship bubble to really see that your relationship can withstand anything.
With long distance relationships, it helps to be realistic. You have to come to terms with the fact there will be weeks or months that you won't be able to see each other. Things are not going to stay the same, but that's a good thing. You both have to explore the world outside your relationship bubble to really see that your relationship can withstand anything. Before you know it, minutes turn into hours and hours feel like days. Your patience is tested, and sometimes so is your love. I've talked to some of the most admirable LDR couples and asked them what they did to make things work: 
ADVERTISEMENT - CONTINUE READING BELOW
1. Be willing to compromise.
If there's one thing you must prepare yourself for, it's change. You have to learn to accept that there's a whole new world out there for each of you to discover. There are going to be times when what you want won't necessarily align with what he wants, and that's okay. Don't ever make the other feel compelled to give things up simply because you want them to. There has to be give and take. Meet each other halfway.
2. Find a balance.
Do what you truly want, and make time for each other. It is possible to find a balance between both, it's just a matter of whether or not you are willing to make time for both. Who says you have to sacrifice one for the other? 
3. Make each other a priority.
You're never really too busy for the things you really want. You make time, because you want to. If you want to keep someone in your life, you find a way. Simple as that.
ADVERTISEMENT - CONTINUE READING BELOW
4. Don't be a ball and chain.
Your circles will expand, definitely. It's okay to go out there and make new friends but also know your boundaries. If what you're doing isn't something you're comfortable tell your partner about, then there's something wrong.
It's normal to feel jealous because your partner out there meeting new people. You're lulled into this sense of insecurity but if there's one thing LDR couples have told me, it's that the more you try to chain someone down, the more you make them want to leave. The best solution is making an effort to get to know the new people in your partner's life!
When you're on the other end, it hurts to know that your partner isn't secure enough with the relationship to have those doubts. Be open about the new things in your life, and foster trust.
5. Let each other go, and grow.
The happiest LDR couples I know are the ones who accept the fact that sometimes, they just have to let their partners go. Allow them to pursue their dreams and interests on their own. Sometimes, love means being okay standing by the sideline and cheering them on. You have to understand that the both of you have to mature a little bit. You can't demand that the other always puts you first every single time. If you really love the other person, you would want them to be the best versions of themselves.
ADVERTISEMENT - CONTINUE READING BELOW
People don't grow if they stay in the same place forever.
All the couples I've talked to agreed on the most important thing to keep in mind when it comes to long distance relationship: communication is key. Don't waste time with all that passive aggressive behavior and talk things out. It's hard enough as it is not seeing each other as often as you'd both like, so don't ever shy away from speaking up about whatever is bothering you, whatever is making you upset and whatever is starting to become a problem. In the end, you just have to remind yourself of what keeps you going. Hopefully, you can unhesitatingly say it's each other.
Aside from IU, heavyweight groups like BTS, BLACKPINK, TWICE, and BIGBANG are also on the list!
Both the shop and its drinks are too pink and pretty!
There are also useful tips for showering your cat and cutting their nails. #NEED
Who else is excited for an all new season of "Kingdom"?
It's honestly a pretty decent amount for extra income!
Here's a little guide to get you ready for post-college life.
More Hyun Bin content coming our way!
Makati has plenty of heritage and culture.
These are the styling mistakes you're probably making.
It's the new takeover trend in food.
You might be rekindling an old relationship, but you also wouldn't want to cut ties with other people in the process.
Craving that crispy CLOY goodness?