Guys
How to Teach Your Non-Photographer Boyfriend to Take Instagram-Worthy Photos
Turn him into a beau-tographer with these tips!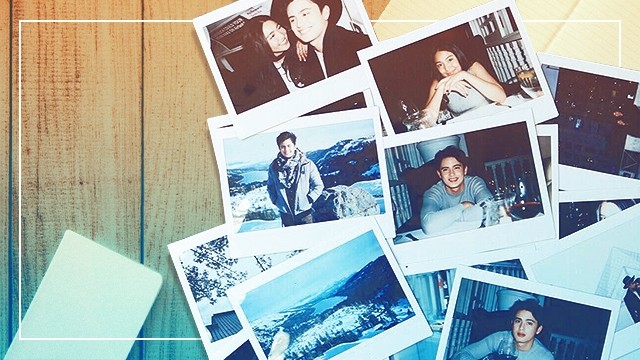 IMAGE Nadine Lustre | instagram.com/nadzlustre ART Naomi Torrecampo
The most common dilemma we face when it comes to trying to maintain a well-curated Instagram feed falls on who will be the one to take the photo. But in case you haven't realized yet, lucky are those who have a boyfriend by their side to save the day! Not only will you enjoy spending an entire day with your favorite guy, he can also double as your beau-tographer. Below are some tips that will turn him into a pro in no time:
Show him pegs.
ADVERTISEMENT - CONTINUE READING BELOW
Beforehand, give him an idea of how exactly you want your shot to be taken so all he has to do is take inspiration from it and pattern it after the pegs you showed him. Giving him visuals will make things easier by tenfold, not only for him but also for you.
Introduce him to your favorite IG users.
ADVERTISEMENT - CONTINUE READING BELOW
Tag him in your favorite fashion bloggers' posts or maybe even browse through various well-curated feeds together. The more he becomes immersed in the world of Instagram, the more he gets it. And who knows, if he's really into learning, maybe he'll even click on that "follow" button.
School him on the basics of photography.
Nope, you don't just point and shoot. In iPhoneography alone, you have to tap on the preferred subject, hold 'til its on focus, and then click to shoot. It gets a lot more complicated when you deal with a real camera—how to adjust the aperture, shutter speed, and the whole shebang. There's also the rule of thirds, the thing about shooting against the light, etc etc. He doesn't have to learn everything, of course, but he needs to know enough to not end up with blurry photos all the time.
ADVERTISEMENT - CONTINUE READING BELOW
Be patient with him.
As mentioned above, the world of photography is a bottomless pit—there's just too much to learn, so don't get mad if he doesn't get it for the first time. With patience, he will soon, so be a darling and stop nagging.
Take his photos, too!
ADVERTISEMENT - CONTINUE READING BELOW
It's not a one-way street, you know? Although unlike you, he might be a little shy to ask, so take the initiative and shoot him a double tap-worthy photo that he can also post on the 'gram. Turn it into something that you both enjoy doing.
Acknowledge it every time he takes a great photo.
Saying something as simple as "thank you" will go a long way. It will not only make him feel validated, it will also motivate him to improve his photography skills and do better shots in the future.
ADVERTISEMENT - CONTINUE READING BELOW
If all else fails, remember: he's your boyfriend and not your paid photographer! The most important thing is to enjoy spending time together. After all, a blurry or out-of-focus picture is never a good enough reason to get into an argument. ;)
Is IF advisable for a college student's busy lifestyle?
"Planado na, booked na ang trips."
Share your routines, too!
The next Miss Universe Philippines is said to receive the biggest cash prize in the history of Philippine pageantry.
While there is still a long way to go, it's become so much easier to find like-minded people who share the same cause.
It's a game for those who love to play around and break the rules.
Truth is, you don't need to spend a lot to achieve the feed of your dreams or build your portfolio.
Now's your chance to give back.
What's 'savings?' We only know 'merch.'
Feel good by smelling good, without shelling out a big chunk of your allowance!
Ward of the bad juju with the auspicious color red and the happy mouse.