Whether he's going far away for college or you're going to separate universities, we have exactly what you need to say good-bye to your high school crush—one that's free of too much drama and ugly crying.
Accept the truth.
We know this won't be an easy journey, but you have to come to terms with the fact that you're going your separate ways soon. Slowly accept the fact that next school year, his face won't be the first thing you'll be looking for in the crowd during flag ceremony or that you won't be seeing his smile that made your heart skip a beat every time. As soon as you have accepted this or made the decision to do so, moving on from the high school love of your life will be easier.
ADVERTISEMENT - CONTINUE READING BELOW
Make the most of your remaining days.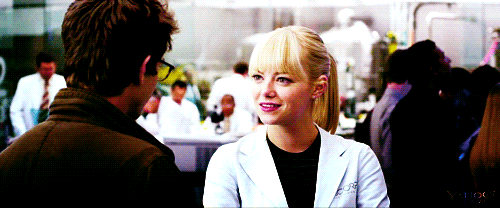 via Giphy.com
It doesn't really have to be grand. Just make the most of the last weeks you will be seeing him. Talk to him more often. Skip the one-liners and hi-hellos you usually tell him. Compliment him on his new haircut. Ask for his help in your Chemistry homework. Borrow his notes or books in History. Try to spend a little more time with him.
ADVERTISEMENT - CONTINUE READING BELOW
Say good-bye.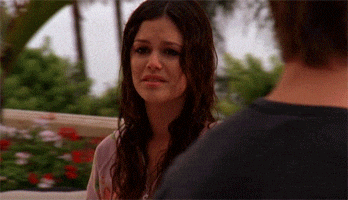 via Giphy.com
On your last day of school, gather enough courage and give him a proper good-bye. You owe it to yourself. C'mon, you've been keeping those feelings for years! Trust us, if you don't bid him farewell in person, you'll regret it. You've got nothing to lose, because you won't be seeing him in the next few months. We don't want you to spend the next weeks, months, and even years punishing yourself because you should've said au revoir.
ADVERTISEMENT - CONTINUE READING BELOW
Leave him a friendly note.
If he has absolutely no idea about how you feel about him, it's time you let him know. Write him a friendly letter on how thankful you are for the short moments you've spent together or how he's helped you pass PE class. Tell him how you liked it when he smiled at you or how he treats your friends nicely. Lastly, wish him well. Wish him all the best as he embarks on a new adventure that is college.
ADVERTISEMENT - CONTINUE READING BELOW
Keep yourself busy.
via anamorphosis-and-isolate.tumblr.com
Sure, you're online and you have your smart phones ready just in case he keeps in touch. Here's a tip: Don't spend your time coining the perfect conversation starter for him or waiting for his message. This will just make moving on more difficult for you. Take this time to focus on yourself. This is a great opportunity for you to grow as a person. Enroll in a workshop. Learn a new skill. Read more books. Don't let this wonderful time pass you by, just because you want to be there in case he decides to talk to you.
ADVERTISEMENT - CONTINUE READING BELOW
We know it won't be easy to let go of your high school crush, but know that this is just a part of your life. There are more things you are yet to experience this summer or in the next school year. There are also more boys out there to crush on. *wink, wink* So keep your chin up, Candy Girls, and let go of him for now.
Boy problems keeping you up at night? Maybe we can help. Tell us about them in the comments or tweet us @candymagdotcom! We'd love to hear from you. :)