Social media has changed how we deal with things—from the way we communicate to the way we express ourselves and even when it comes to our relationships and how we date. In just a single click, you can access a ton of information about the person you like.
Even our favorite celebrities aren't safe from how fast the rules of dating change in this age. Recently, rumored couple Taylor Swift and Calvin Harris made headlines when their fans and followers found out that she followed him on social media and that he's been following her for a while. Today, another report about being Instagram official made it online... just because the music producer posted a "moment" with Olivia and Meredith (Taylor Swift's cats, ICYDK!).
Weird, weird world we live in these days. How do we all know who's dating who and how do these online footprints affect our relationships? The rules are ever fast and ever changing and you have no choice but to roll with everything. Here are a few rules we found so far about what teens these days seem to follow when it comes to dating in relation to their online accounts.
1 You can add a person online, but not quickly after you meet them.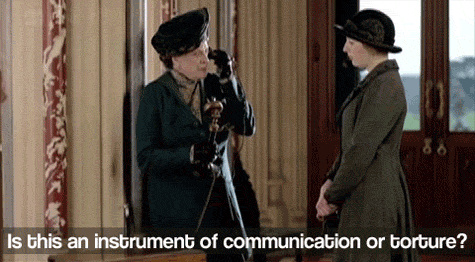 via wifflegif.com
ADVERTISEMENT - CONTINUE READING BELOW
If he hasn't added you yet or you're not yet friends in Facebook, Twitter, or Instagram, the question of whether you should hit that "add friend" button is haunting. This is because following someone is a subtle way of telling them you are interested about their lives. Why else would you want to see them on your Feed, right?
READ: The 5 Worst Pieces of Dating Advice Someone Told You But You Should Just Ignore
2 You should talk to each other, but not too often.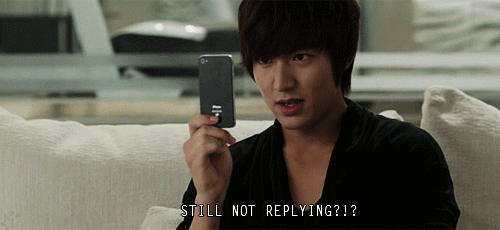 via wifflegif.com
They say that you should wait a day or two before responding to someone's message. You should be careful not to appear too eager or too willing to chase the other person. Leave a small portion to making him wait and beg you for more. Weird, right? Isn't social media supposed to make communication better and easier for the rest of us?
3 Once you post an online update about the two of you, it's kind of offish.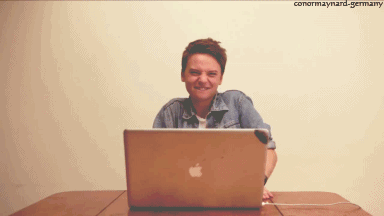 via wifflegif.com
Posting a photo on social media? That makes things semi-official. Our social media accounts kind of appear as our way of releasing our "statements." If you share a photo of you meeting a guy's parents for the first time (the cats in Calvin's case) then it sends off the vibe that you are indeed getting into something with another person.
READ: 7 Dating Problems Only Girls Surrounded By Brothers Will Understand
4 But it's really ~*official*~ once both of you go Facebook official.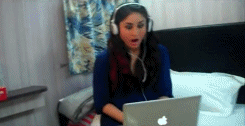 via wifflegif.com
ADVERTISEMENT - CONTINUE READING BELOW
Most people think that once you change your relationship status and change it to "in a relationship" or "engaged to" someone in Facebook, it's really official. If you don't, most people will also think you're hiding something unless you rarely update your account.
5 You should never break up with someone online.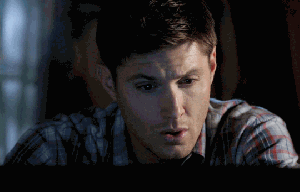 via wifflegif.com
Even in the age of social media, breaking up over FB messenger or Viber or WhatsApp is still unacceptable. Do it in person or don't do it at all.
Just remember, Candy Girls, that these rules are bound to change. It depends on you and your partner to know and determine what you should and should not post online. But always keep in mind that your social media accounts are where you post updates of your life. It is not your diary. Besides, it's always better to leave most of the details of your date, your first kiss, or your first time to hold hands to yourselves. Something that you and your guy only share.
Know more online rules people these days live by? Share them in the comments or via Twitter @candymagdotcom. We always love hearing from you. :)