Guys
Here's Why Staying Friends With Your Ex Is the Worst Idea After a Breakup
Cut the ties for now, Candy Girls.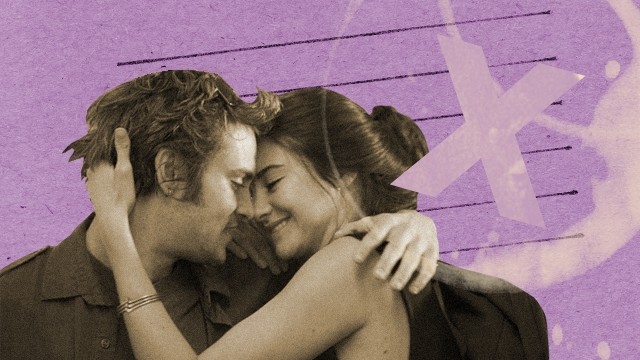 ART Trixie Ison PHOTO Magnolia Pictures
There are tons of articles that's been telling us that staying friends with your ex can be a good idea, but here's why it might be good to also choose not to stay in touch with them. 
Sure, there are certain incidents where staying in a platonic relationship with your ex is a good idea—maybe you've been best friends before you started dating or are part of the same barkada. However, therapist and author of Temptations of the Single Girl Nina Atwood says that this friendly sitch with your ex might make moving on more difficult for you. (via YourTango.com)
"Wanting to be friends keeps you from feeling the full depth of the loss, softening the blow of the breakup," she explained. "You may feel that this person knows you better than anyone else. Even if you're not sexually attracted, you may still want the emotional intimacy that you shared."
ADVERTISEMENT - CONTINUE READING BELOW
And isn't that true to some extent? We won't feel the magnitude of the breakup because he's still present in our lives. We can still message our exes, ask him about his day, tell him things that we won't dare tell anyone—basically, it's like getting all the relationship benefits without the exclusivity of being in a relationship. We think we're okay until, well, he finds someone new which sends us into another rollercoaster of emotions and into another breakdown.
Even staying friends with your ex on Facebook isn't a good idea, too. Remember when we talked about why you should stop stalking your ex on social media over here? That's close to this good reason why you should just unfriend them on social media. Keeping up to date with how they're living their lives without you will hurt you more and give you anxiety. 
Bottom line is to take a break from the sight and sound of your ex after the breakup. Sure, it's good to be in good terms after you both hurt each other, but maybe you have to be totally okay first and allow the romantic feelings to die down before doing so.
ADVERTISEMENT - CONTINUE READING BELOW
Got relationship troubles you want us to talk about? Let us know in the comments. We always love hearing from you. :)
Here's a list of amazing, albeit fictional, personalities from another world that inspire us to be our authentic selves.
I will have to say that it is by far one the best decisions I have made in my whole life.
Isa is part of Candy Rookies 2020, a group of influential and aspirational college students handpicked to represent #GenerationCandy in the year to come.
It's the best time to pick up a new hobby and put those notebooks to use.
We can't handle this breakup!
For days when you need an instant outfit inspo that's still campus-appropriate.
It could very well be one of the world's largest volcanoes.
From consistently badmouthing another friend behind their backs to making snide comments sneakily disguised as compliments, here's how to deal with a tricky friendship.
From sisig to bulalo, the North has a lot to offer.
Even college students like us can apply for freelance creative jobs while we're still going for that diploma!
These simple practices, when done consistently, end up being worth a lot.
It can actually *shatter* your cartilage.