The Basics

Name: Harry Shum, Jr. (@iharryshum)
Birthday: April 24, 1984
Occupation: dancer, actor
You know me as: Glee's Mike Chang (aka Other Asian)
Watch for me in: this year's Step Up 3-D
Gleek Out
Fave Glee song: "Somebody to Love"
Fave Glee episode: Vitamin D. We got to act so high-strung that day.
Fave Glee character: Sue Sylvester. I love how Jane delivers her lines.
Fave Glee co-star to hang out with: Amber Riley (Mercedes). We have the same sense of humor.
Why I'm like Mike: We both love performing and we both go nuts on stage!
The Good Life
Why I love my job: I love the fact that I kind of get to go back to high school.
What I do off-set: I still hang out with the cast, even after working with them for 15 hours! We go out for karaoke and have a blast.
Who I want to work with: Matt Damon. That would be cool.
Dream role: A villain-maybe someone like The Joker.
GLEE's new episode airs today at 4pm via satellite with a primetime telecast at 8pm on Jack TV and 10pm on ETC.
ADVERTISEMENT - CONTINUE READING BELOW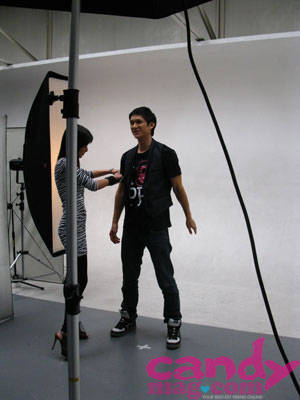 ADVERTISEMENT - CONTINUE READING BELOW