Guys
Guys Q & A: What Shouldn't I Order On Our First Date?
Going out on a date? Make sure you don't order these things from the menu!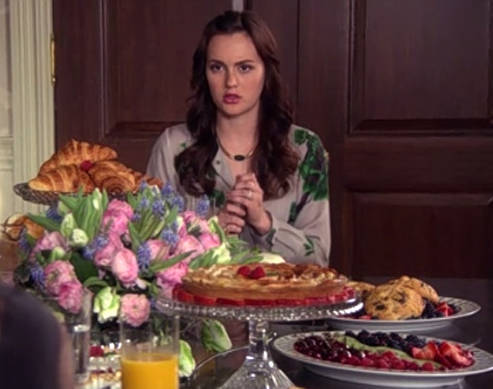 PHOTO The CW, GIFs Giphy/Tumblr
Do you have a guy-related question you want answered? One of our readers wrote to us, asking, "This guy and I are going on our first date. I'm worried I'll be super clumsy during dinner. What food shouldn't I order to make sure I don't lose my poise?"
Because we love being able to help you, Candy Girls, here are five things you should not order on a first date—or those you should save eating until you've really grown comfortable with each other, in which case it's okay to be clumsy and lose poise in front the other person.
Spaghetti. If you're not an expert twirler, don't order this. You'll just end up getting the sauce on your dress or worse, on your face.

via

giphy.com




Shrimps, crabs, lobsters. If the food has already been shelled, you can eat to your heart's content. But if you still need to peel it and pull the poor creature apart, don't. You'll most probably just focus your attention on getting the food in your mouth, instead of talking to your date.


via

i-hontou-ni.tumblr.com




Burgers and tacos. You can order burgers, if you know how to use a knife and a fork to eat one. If not, save yourself the hassle. You might end up with ketchup, mustard, mayonnaise, and all the ingredients on your face or your lap.


via

giphy.com




Soups and ramen. Slurping sounds don't make for a romantic dinner, really.


via

riced0ll.tumblr.com




Spicy food. Unless you're really into something spicy, save it. You might end up sweating like a pig, with your mouth smelling like one.


via

giphy.com
Hope that helped, Candy Girl. Good luck on your first date, and don't forget to tell us how it goes!
Boy-boggled? We might be able to help. Tell us about your guy-related quessies in the comments or tweet us @candymagdotcom!
While there is still a long way to go, it's become so much easier to find like-minded people who share the same cause.
It's a game for those who love to play around and break the rules.
Truth is, you don't need to spend a lot to achieve the feed of your dreams or build your portfolio.
Now's your chance to give back.
What's 'savings?' We only know 'merch.'
Feel good by smelling good, without shelling out a big chunk of your allowance!
Ward of the bad juju with the auspicious color red and the happy mouse.
Geraldine is part of Candy Rookies 2020, a group of influential and aspirational college students handpicked to represent #GenerationCandy in the year to come.
Looking to sport the long-haired look?
It's actually not an either-or situation.