Guys
Guys Q & A: What Do I Do When My Crush Already Has a Girlfriend?
Boohoo! He's got a girlfriend already!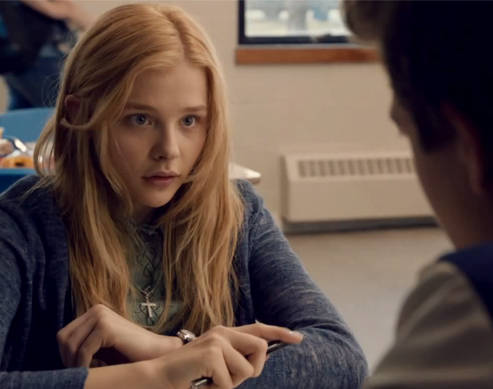 PHOTO MGM Studios, Inc.
Got a boy-related problem you want solved? This Candy Girl wrote to us, saying, "I've been crushing on this guy for quite a while, but I found out he already has a girlfriend. What do I do?" And because we want to be able to help you in the guy department always, here's what we have to say about this dilemma.
This is the first thing you have to do: Accept the truth. For sure, that cutie you're crushing on is already happy with another girl. While it's painful to see him give that giddy smile to someone else, you should allow reality to set in. Now is not the time for you to make a move or start more-than-friendly interactions with him.
Once you've accepted the fact that he's got a girlfriend, the next step will be easier. You can now start looking for another person to have a crush on. The good thing with crushes is you can have as many as you want. It's just admiration, for crying out loud. There's an entire world out there that's full of cute guys, so why should you only have one?
Let go of him as soon as possible. Try avoiding the sight of them together. It won't do you good to see them every day getting all sweet and mushy. Stop being bitter about this whole crush unfortune you've had and choose to wish them well everyday. Eventually that will feel natural and before you know it, you're not crushing on him anymore.
Maybe, for now, you're not meant to be together. Who knows what the future will bring, right? But don't go waiting around for your chance either. For now, do something else and focus on someone else. He's happy, and the last thing you'll want to do is ruin that for him. One day, you'll find something like that too—maybe with him or with another person. Just don't stop hoping and believing, okay?
Boy troubles keeping you up at night? We're always here for you. Tell us about them in the comments or tweet us @candymagdotcom.
\\\\\\\\\\\\\\\\\\\\\\\\\\\\\\\\\\\\\\\\\\\\\\\\\\\\\\\\\\\\\\\\\\
Get the latest updates from candy!
subscribe to our newsletter!
////////////////////////////////////////////////////////////////
Skip a makeup step with these beauty goodies!
Take pretty notes and study effectively with these tips!
Wait for a love like this. A love that is good to you, for you.
Are you up for this challenge?
Can't wait to see the actual gowns!
The up-and-coming musicians and childhood friends talk about their music, creative process, and why it's important to be woke.
Because when it comes to a great lip game, there's really no need to splurge!
A different language sheds new light on everyday terms.