Guys
Guys Q & A: Should I Be Worried That My Friends Don't Like My Boyfriend?
When my gal pals aren't a fan of my guy, what should I do?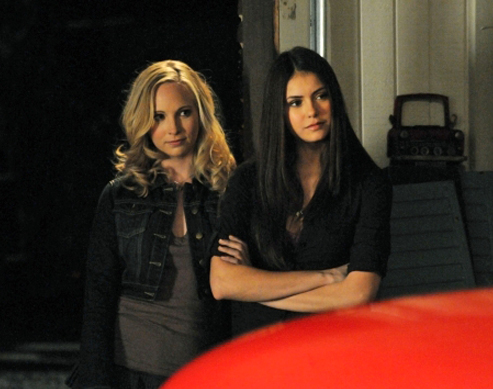 PHOTO The CW
Got any guy-related questions you want answered? One Candy Girl wrote to us, saying, "I introduced my boyfriend to my friends. They don't like him and they won't even tell me why. Should this alarm me?"
The boyfriend or the best friends? It's just not right to make a choice between these two, because they're both important to you. But here's the 411: When your friends aren't fond of the guy you're dating, it's usually because of these three reasons.
One, his dating history's kind of dark. Your friends are just worried that he might hurt you in the long run, and that's normal. We can't blame them because we're supposed to watch out for each other.
Two, something turns them off about your guy. We girls are blessed with this strong instinct. When something bad is about to happen, we just know. We can't explain how or why we feel that way, but that's just how we're wired.
Three, they feel neglected. That's the truth. You have a tendency to put your friends aside whenever you have a boyfriend. Maybe they feel like he's stealing you away from them. Or they feel like you're not spending enough time with them, and when you do, you end up talking about your boyfriend until they feel sick of hearing about your relationship.
The thing is, you have to try and convince your friends to tell you exactly why they're not a big fan of your guy. Don't just ignore what they have to say about him. Chances are, they have a point. Take what they say into consideration, but don't break up with your guy either. That would be unfair. If your friends tell you a deal-breaker about your guy, you might want to talk to him about it too. Good luck, Candy Girl!
Boy-boggled? We might be able to help. Tell us in the comments or tweet us @candymagdotcom. We love hearing from you. :)
\\\\\\\\\\\\\\\\\\\\\\\\\\\\\\\\\\\\\\\\\\\\\\\\\\\\\\\\\\\\\\\\\\
Get the latest updates from candy!
subscribe to our newsletter!
////////////////////////////////////////////////////////////////
You know you'll regret it.
You don't even have to leave the house!
From digital art to photography to mixed media, Filipino artists show that creativity is never lost in our people.
Skip a makeup step with these beauty goodies!
Take pretty notes and study effectively with these tips!
Wait for a love like this. A love that is good to you, for you.
Are you up for this challenge?
Can't wait to see the actual gowns!