Guys
Guys Q & A: Head Or Heart?
Should you follow your head or your heart?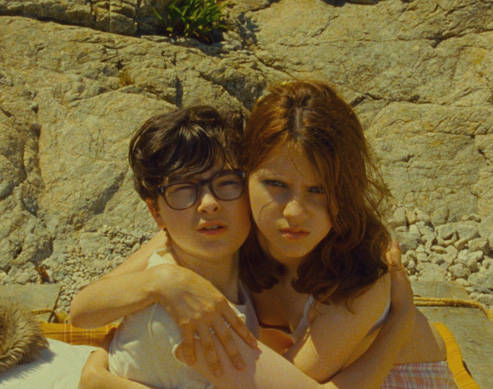 PHOTO Focus Features
Got guy-related concerns you want answered? One Candy Girl asked us, "I'm in love with a guy, but something tells me we shouldn't be together yet. Should I follow what my heart is saying or listen my head instead?"
Tough question, right? But because we love being able to help you, here's what we have to say about this very classic dilemma.
No matter how much we want you to chase after what you really want, we can't entirely say the same when it comes to matters like this. Yes, you love him. But there are other things involved here. Are you allowed to have a boyfriend? Can you juggle the responsibilities of being a daughter, sister, student, and a girlfriend at this time? Will you hurt someone along the way? Are you even sure it is love?
The heart relies solely on emotions and feelings. He makes you feel giddy, and you can feel the butterflies in your tummy whenever you talk to him. But those things will be gone soon. Your mind, on the other hand, relies on logic. It thinks of what is right in the long run, instead of what is right for now. Ask yourself: Will the relationship give you both a room to grow individually, and not just as a couple? Do you see yourself spending lots of time with this guy? Are you willing to accept him—flaws and all?
Listen to your heart. Take note of what it beats for, of who it beats for. But, remember, the brain was placed at the top of your body for a reason.
Boy problems keeping you up at night? We might be able to help! Tell us about it in the comments or tweet us @candymagdotcom. We love hearing from you. :)
\\\\\\\\\\\\\\\\\\\\\\\\\\\\\\\\\\\\\\\\\\\\\\\\\\\\\\\\\\\\\\\\\\
Get the latest updates from candy!
subscribe to our newsletter!
////////////////////////////////////////////////////////////////
Skip a makeup step with these beauty goodies!
Take pretty notes and study effectively with these tips!
Wait for a love like this. A love that is good to you, for you.
Are you up for this challenge?
Can't wait to see the actual gowns!
The up-and-coming musicians and childhood friends talk about their music, creative process, and why it's important to be woke.
Because when it comes to a great lip game, there's really no need to splurge!
A different language sheds new light on everyday terms.
Take advantage of the cooler weather in the metro!