Guys
Guy Confessions: Is It Okay To Date More Than One Girl At a Time?
Do guys think it's okay to date more than one girl at a time?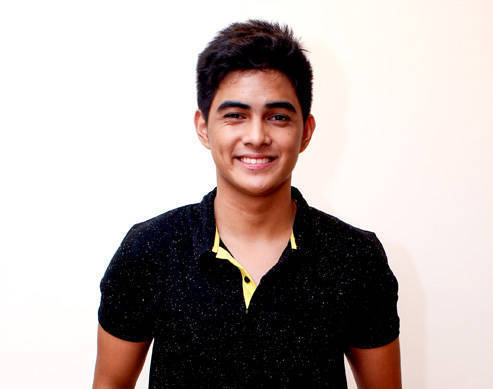 Status: You're exclusively dating this guy. No formalities. No commitments made yet. Technically, both of you are still single. You're a bit scared that he might start dating other girls to, you know, have more "choices". Should you worry about this? Cutie Juancho Trivino spills his thoughts on dating more than one girl at the same time.
"No. It's not okay, because I wouldn't want any of the girls I would be dating to be seeing someone else, as well. Though it's nothing serious yet, I would want to give the girl the respect she deserves—that she's not just a choice."
Let's hear your side, Candy Girls! Is it okay for you to date more than one guy at the same time? Tell us in the comments or tweet us @candymagdotcom! We love hearing from you.
\\\\\\\\\\\\\\\\\\\\\\\\\\\\\\\\\\\\\\\\\\\\\\\\\\\\\\\\\\\\\\\\\\
Get the latest updates from candy!
subscribe to our newsletter!
////////////////////////////////////////////////////////////////
You know you'll regret it.
You don't even have to leave the house!
From digital art to photography to mixed media, Filipino artists show that creativity is never lost in our people.
Skip a makeup step with these beauty goodies!
Take pretty notes and study effectively with these tips!
Wait for a love like this. A love that is good to you, for you.
Are you up for this challenge?
Can't wait to see the actual gowns!