Guys
Guy Confessions: How Long Are You Willing To Wait?
How long will they wait for a girl?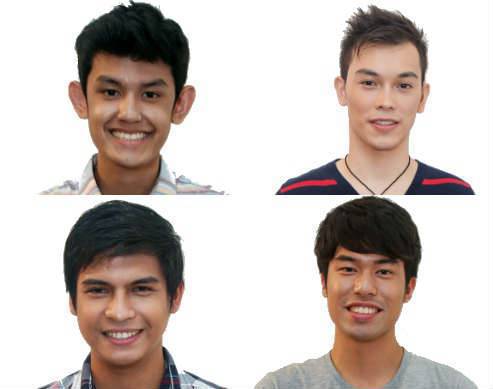 We asked these guys how long they're willing to wait for a girl. Here's what they said:
"It depends, if I know the girl is worth it. I could say that I would wait for her 'til forever." —Gabriel Bitong
"When I really love her or know she is the right one, I will wait until we are together." – Christopher Wolf
"As long as I know that I have the chance to be her guy." – Wilzen Estabillo
"Until it feels totally hopeless." – Ash Mahinay
Let's hear your side of the story, Candy Girls. How long are you going to make a guy wait? Spill and comment below or tweet us @candymagdotcom to join the conversation!
\\\\\\\\\\\\\\\\\\\\\\\\\\\\\\\\\\\\\\\\\\\\\\\\\\\\\\\\\\\\\\\\\\
Get the latest updates from candy!
subscribe to our newsletter!
////////////////////////////////////////////////////////////////
You know you'll regret it.
You don't even have to leave the house!
From digital art to photography to mixed media, Filipino artists show that creativity is never lost in our people.
Skip a makeup step with these beauty goodies!
Take pretty notes and study effectively with these tips!
Wait for a love like this. A love that is good to you, for you.
Are you up for this challenge?
Can't wait to see the actual gowns!