1 He gets mad when you don't answer his 15 consecutive text messages and 23 missed calls right away.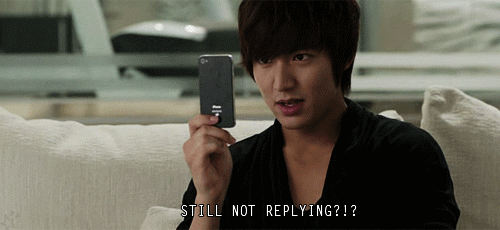 via thatcaption.com
The Fix: Instead of replying with "Babe, chill out!" just send him a carefully worded text like this one: "Hi, babe. I'm sorry but I cannot take your call right now. There is no need to worry. I am safe and I am NOT ignoring you. I am just busy with my homework. I just really need to focus. I promise I'll call you as soon as I'm finished answering these Math problems. Love you!" That sounds reasonable, right? Hopefully next time, he'll realize that flooding you with messages isn't a good idea.
2 He wants to tag along your girl's night out.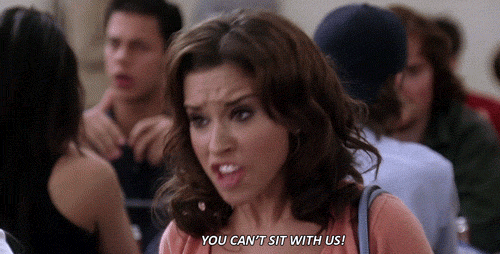 via meangirlsgifs.tumblr.com
ADVERTISEMENT - CONTINUE READING BELOW
The Fix: Make him understand that you still need some space. You don't have to do everything together, okay? If he still can't take a hint then there's no other way around but to quote one of your favorite Mean Girl lines and tell him with conviction: YOU. CAN'T. SIT. WITH. US. That will show him!
3 He thinks it's cute when he lovingly tells you that you are his life.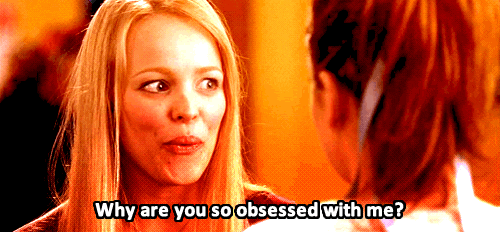 via tumblr.com
The Fix: Aww, what a wonderful thing to hear, right? However, the cuteness stops when you realize that you are, in fact, his entire life! He doesn't have any other goals but to be your boyfriend. Uh-oh. Obsession is unhealthy for your relationship. Let him know that it's really unfair that he's putting too much pressure on you. Cue: Mariah Carey's "Obsessed"
READ: The 10 Struggles of Having an (Imaginary) Famous Boyfriend
4 He constantly asks if you still love him, like every other hour.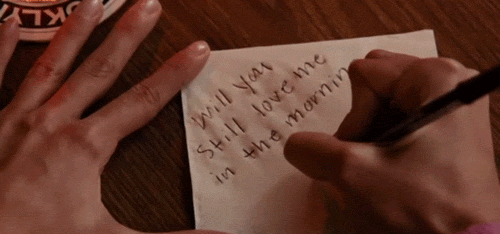 via tumblr.com
The Fix: Assurance is a very essential aspect of any relationship. But remember that there's a fine line between assurance and insecurity. If your boyfriend is truly secure with your relationship, he would already be assured of your love. Have a serious talk. This is an issue that should be immediately worked out between the two of you.
5 Even the simplest things make him paranoid.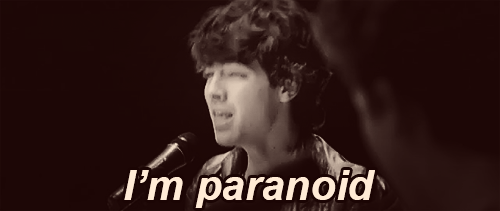 via headoverfeels.com
The Fix: Does this text sound familiar? "Your house is just 20 minutes away, but it took you 45 minutes to get here. What did you do with that extra 25 minutes? Did you meet someone new?" Don't blame me! Blame the traffic in EDSA, Babe! Seriously, remind him that there are things in life that are beyond your control.
6 He wants to read your diary because he wants to know everything that happened in your life.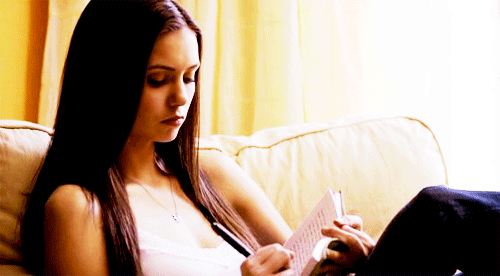 via omghowgirl.tumblr.com
ADVERTISEMENT - CONTINUE READING BELOW
The Fix: Did your boyfriend miss the orientation on Privacy 101? He did? Well, here's a quick review: If it's not yours then leave it alone. It's that simple.
7 He goes to your house every single day.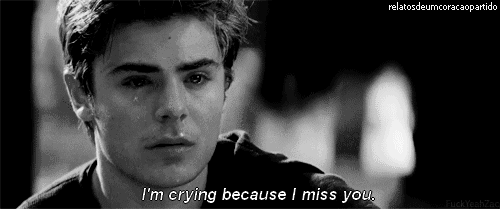 via tumblr.com
The Fix: Let him hang out with your parents for a change or ask him to babysit your baby brother. Hey, at least his clinginess has some real benefits now!
8 He gets jealous all the time.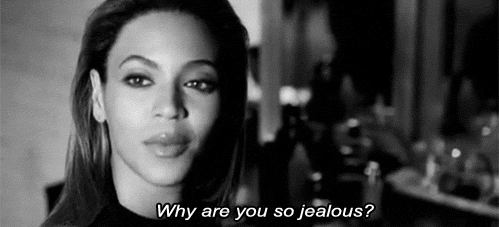 via knbgifimagines.tumblr.com
The Fix: You have to tell him that it's nothing, otherwise he'd keep making up confusing scenarios in his head. "He's just my groupmate. He's not my second boyfriend, relax! And wait a minute, how did you even read my email?" Clinginess and jealousy are clearly not a good combination! Which brings us to number 9…
9 He demands access to your social media accounts.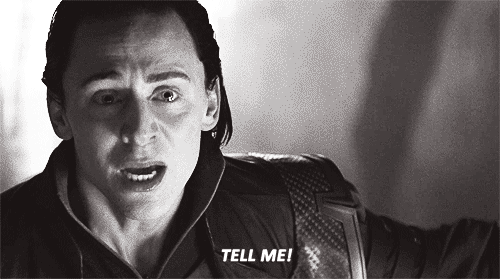 via reddit.com
The Fix: Be forward and tell him that you're not comfortable with the idea of him going through your personal accounts. It's not like you're hiding something from him. Refusing to share passwords is a way of establishing your own personal space. If he cannot understand that then your relationship might be in some serious trouble.
ADVERTISEMENT - CONTINUE READING BELOW
10 He uploads all of your pictures on Facebook and gets mad at you when you don't like or comment on them.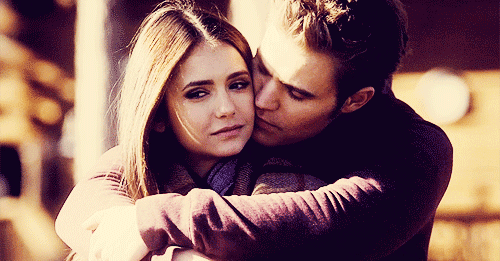 via astrolo-g.tumblr.com
The Fix: He even has a special hashtag! #JamesAndJaneForever, anyone? You'll know that he's mad because he will surely post a separate status: Sigh #underappreciated. Occasionally sharing couple pictures online is fine–just remind your boyfriend to not go overboard. He should understand that your love for him is certainly not measured by the number of photos you've liked. Also, please dial down the social media drama. Your friends do not need to read your private issues.
Let's admit that at the end of the day, we still tolerate their clinginess because we know that they do these things out of love. It's not like we don't have our own share of Clingy Girlfriend Problems, right? What matters is how we gracefully handle these things. Stay in love, Candy Girls!
READ: 10 Fun Activities You Can Do With Your Boyfriend This Summer
Got boy troubles you want us to help you with? Let's talk in the comments or via Twitter @candymagdotcom.