Guys
Fresh Impressions: Making the First Move
To make the first move or not? Our #SafeguardFreshFive guys give some insight.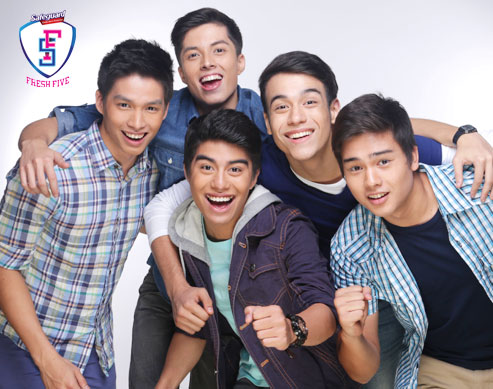 Traditionally, guys are the ones who make the first move and girls are often left to wait for their crushes to show interest in them. It's a dilemma we aren't proud of admitting: sometimes, we think about taking charge when it comes to guys we like. Making the first move isn't always easy but for girls who are thinking about it, we'd like to think that confident girls who go for what they want get brownie points.
To make the first move or not? Our #SafeguardFreshFive guys share what they think and what gets them to notice you:
<>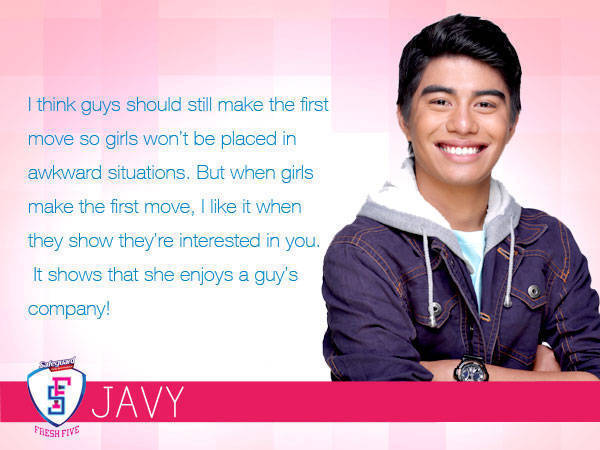 How much should we rely on them to capture our personalities?
Guys, it wouldn't hurt to add a twist to your go-to look!
Shop with an advocacy in mind!
Is IF advisable for a college student's busy lifestyle?
"Planado na, booked na ang trips."
Share your routines, too!
The next Miss Universe Philippines is said to receive the biggest cash prize in the history of Philippine pageantry.
While there is still a long way to go, it's become so much easier to find like-minded people who share the same cause.
It's a game for those who love to play around and break the rules.
Truth is, you don't need to spend a lot to achieve the feed of your dreams or build your portfolio.
Now's your chance to give back.