Guys
What I Learned From the Person I Just Can't Let Go Yet
Maybe for now, I don't have to rush and force myself to let you go as soon as I can.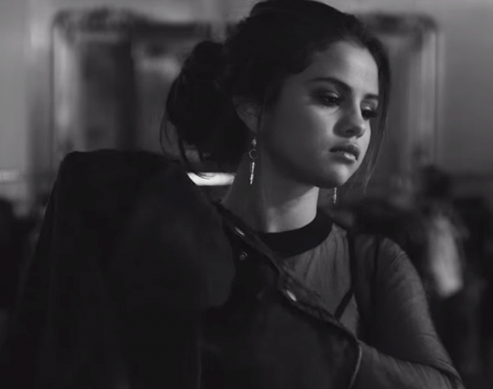 PHOTO MCA Music
I would like to think that in the grand scheme of things, there is a good reason why you walking out of my life is the best thing that'll ever happen to me. I think all people think that way whenever they go through something that completely tears them apart—that there's always a good reason behind heartbreaks, that someone better is yet to come, that their life is bound to change for the better, that things will just be better, period. It is our nature, after all, to hope for better things whether we've been through something bad or not.
And yet here I am asking myself how my life can possibly turn into something better when I've had the best moments of life with you? Can anyone live up to the way you turned my whole life around? Can someone really walk in through the door you've locked, closed and change the way I see things again? Can somebody really do all the things you used to do and make me feel like the happiest girl on Earth the way you've done before?
ADVERTISEMENT - CONTINUE READING BELOW
READ: From Our Readers: An Open Letter to the Girl Who Fell in Love with Her Friend

CONTINUE READING BELOW

Recommended Videos
I am hoping against hope that someone does. But I am also sure, I also know that there'd be no one who can. There would absolutely be no one who can live up to you. I know no one can make me feel as happy as you did, whether it was because of your grand gesture to show me you love me or because I just know for a fact that you're around and that was enough. No one can do what you do. And of course, that's alright. We don't want to live up to anyone, especially in relationships and in love. We love someone the best way we know how, and most of the time there's no one way to do so. So I'm fine with that and I'm slowly learning to accept the fact that I'll never have what I had with you.
ADVERTISEMENT - CONTINUE READING BELOW
For now, I know that maybe things aren't really bound to be better after I've had the best. Maybe they're just intended to be good—just good days, days that shouldn't be compared to anything or anyone. Days when things go the way I planned or wanted them to, like when I get the best remarks about essays I've written for school or finish all my school works and meet the deadlines or when I make it to the top ten of our quarter exams.
Maybe for now, I don't have to rush and force myself to let you go as soon as I can. Because we all have our own deadlines and we are all moving in our own timelines, and there are yet a thousand things I am bound to learn in this beautiful and challenging process towards letting you go. So yes, I am fine wearing this badge of heartbreak on my chest. I am fine living with the beautiful but painful memories you left me with. But I know someday, this heart will forget and it will never look back and it will know then that that's the day things are finally good, better even.
ADVERTISEMENT - CONTINUE READING BELOW
READ: A Letter to the Girl Who's Afraid of Falling in Love Again
Got a story to share? Send them to us at candymagazine @gmail.com and you just might see your piece published here. :)
Have you tried the other flavors?
Discord isn't only for gamers!
The streamer also talks about how the game helped her cope in quarantine.
Guess we're getting ourselves a PS5 then.
He was dedicated to the fight for freedom and human rights.
Nieves Fernandez killed 200 Japanese in WWII.
It was filmed four days before he was rushed to the hospital.
Facebook is allegedly collecting unauthorized data for market research.
They'll fit right into your #aesthetic home study area!
From light-hearted rom-coms to musicals.
She's set to star as the young Gabbie Salazar, originally played by Shaina.
From The Candy Bulletin Community