Guys
Broke Up? These Videos Might Help You Get Through It.
For when you have no clue what to do, these videos can help build you back up.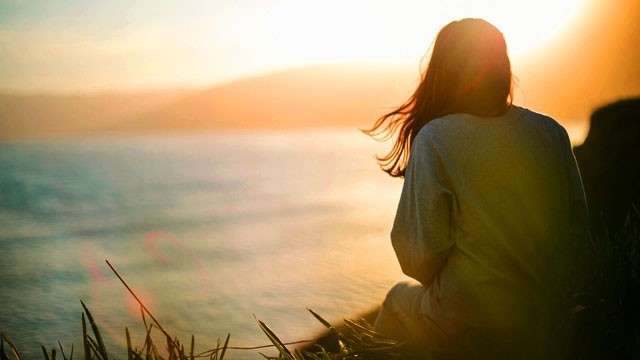 IMAGE Unslplash
At the end of a failed relationship, some people may say things you don't want to hear right now. Like targeting the person you love or demanding you to get over yourself and forget about it.
But the thing is, it's easier said than done. Because they are not the ones struggling or missing the person. They will never understand what you're going through right now. You are the one who has lost the greatest love you know.
And most of all, because you are the one who has to get through this breakup and not them.
YouTube channel WongFu Productions got you covered and says whatever you are afraid to say. Embrace your heartache and what you're feeling right now. We assure you, these are the words you need to hear to help you mend your broken heart.
After Us
"I miss it all." "That's okay. You're allowed to. You're supposed to." For when you still want that person back in your life, this video will teach you how to embrace what you're truly feeling. The story will make you clear your head and want to rebuild yourself to be a stronger and better version.
ADVERTISEMENT - CONTINUE READING BELOW
Strangers, Again
"What do you think will happen if we don't end up together." This video reminds us of the every stage relationships goes through that leads to a breakup. How there are ups and downs but in the end, you just need to appreciate the moments you've had together—weather it is good or bad.
The Last
This video will remind you why we fall in love and how much it's a gift. And those past relationships are what gives us a glimpse of what love truly is. Eventually, you'll also meet the 'who,' 'what,' 'when,' 'where,' and 'why' love that you deserve.
Untouchable
"We all want a story, we want that perfect resolution to our heartaches and curiosity." This video speaks daggers and arrows through your heart as it delivers the sad truth of reality. But at the end of the day, this is what we need for that perfect closure that we're looking for. So that you could continue on and live your life in a better place. 
ADVERTISEMENT - CONTINUE READING BELOW
What are your thoughts, Candy Girls? Let us know in the comments! 
While there is still a long way to go, it's become so much easier to find like-minded people who share the same cause.
It's a game for those who love to play around and break the rules.
Truth is, you don't need to spend a lot to achieve the feed of your dreams or build your portfolio.
Now's your chance to give back.
What's 'savings?' We only know 'merch.'
Feel good by smelling good, without shelling out a big chunk of your allowance!
Ward of the bad juju with the auspicious color red and the happy mouse.
Geraldine is part of Candy Rookies 2020, a group of influential and aspirational college students handpicked to represent #GenerationCandy in the year to come.
Looking to sport the long-haired look?
It's actually not an either-or situation.